Release notes – Engage – 1.9.0
Features
Delete folders that contain files
We have added functionality to Engage so that users are now able to Delete folders which contain files.
The functionality can be found in the same place as before; Click the three dots menu of the folder and select delete.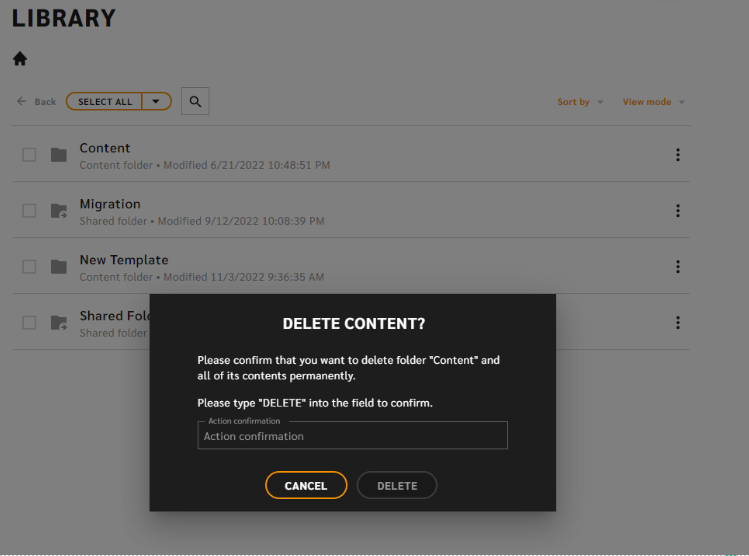 To be sure that the user will not delete a folder by accident, the user needs to confirm the action by typing "DELETE".

Power schedule
It is now possible to manage Power schedules for the players. Power Schedules handle the On/Off times of the players.
Users can access Power schedules by clicking "Action" and selecting Power schedule in Player view.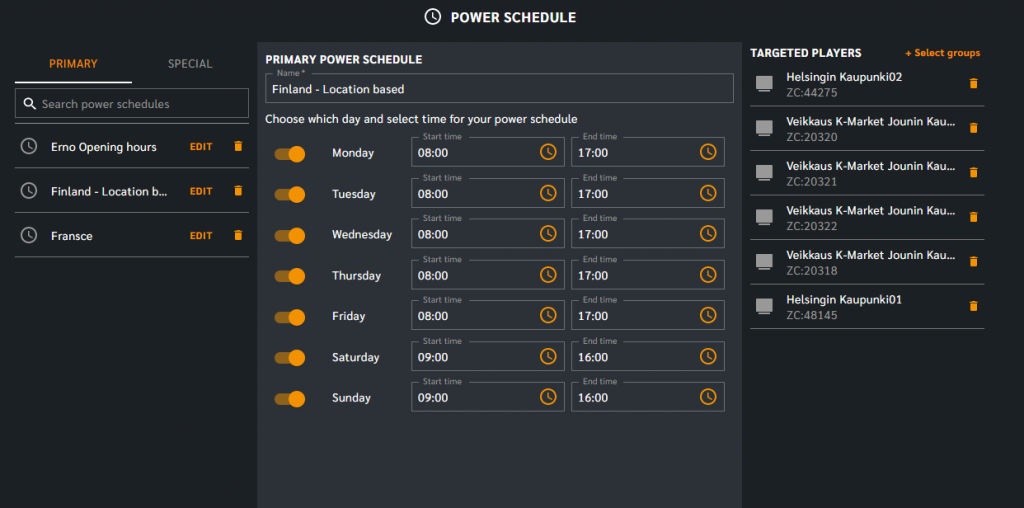 In the Power schedule view, the user can see all the existing Power schedules and add new Power schedules.
Power Schedule targeting will be done by using the same groups as a user is using Playlist targeting. Targeting rules are not saved to the Power schedule but there is a list of the players that are using the Power Schedule. Players can be easily deleted from that list by clicking the delete button and saving the Power schedule.

COLOUR-CODED ICONS FOR INDIVIDUAL CONTENT SCHEDULING IN PLAYLIST VIEWS.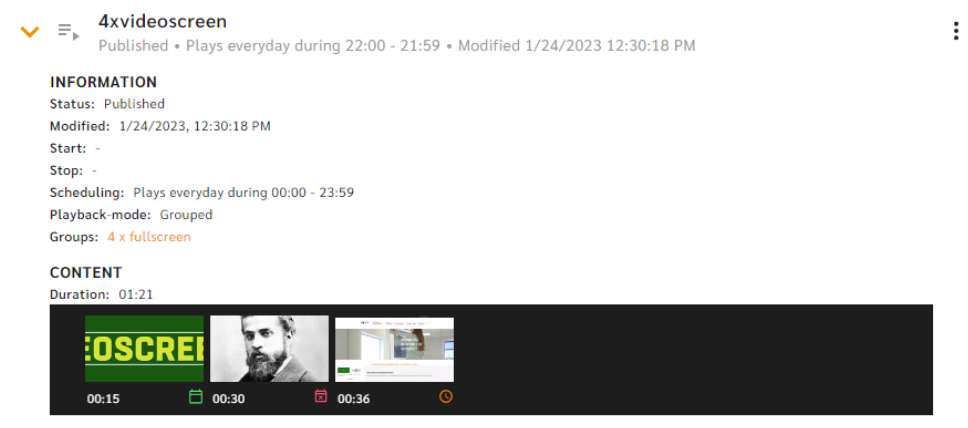 We have added colour-coded icons to indicate what kind of schedule the content has. Icons are at the moment added to the Playlist view and Playlist edit view
The meaning of icons:
Red calendar = Schedule for the content is expired and it will not be played
Green calendar = Content has an active schedule
Orange clock icon = Content has scheduled to be played in future, not active now
Support Intranet web pages
We have added the option to mark URL content as an internal webpage which is not available on the public internet. This makes it possible to add for example intranet page to the system and publish those to players which have access to it.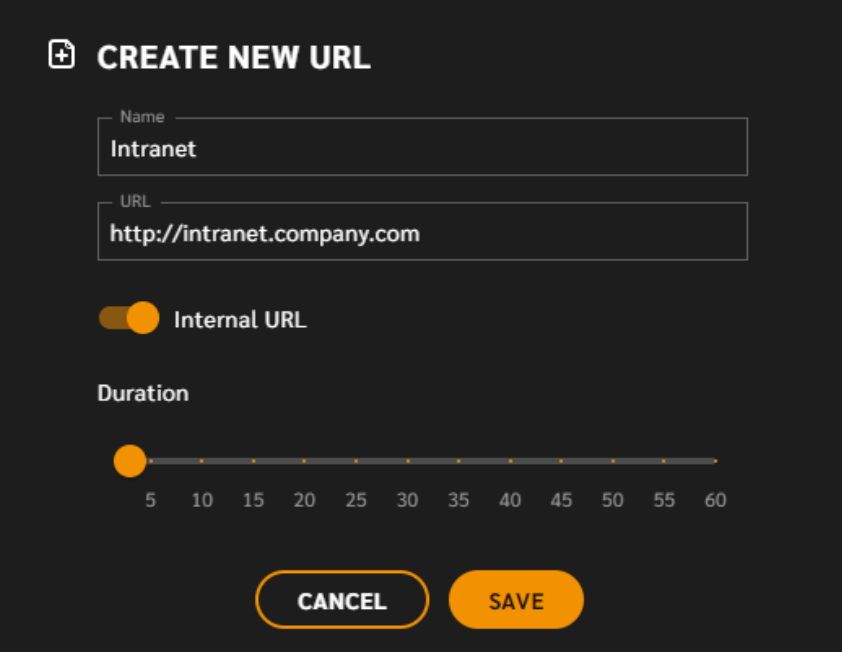 Bug fixes
Reset password directs the user to cms.zetadisplay.com, not engage.zetadisplay.com after a password has been reset.
Not all subgroups are shown in shared groups from the sub-workspace.

There is a mismatch between the scheduled time and the "content player is playing".
Thumbnails don't generate
Design is broken when we are adding too many labels to a group

On the sub-workspace, grey out the schedule option from Media for shared content.
The schedule option is available for the folder and also not getting any response while doing this.
Bulk deleting doesn't work from the library if an item is on a playlist.

Delete items from shared folders that are published in playlists.
Labels – Getting an error while creating an attribute and its value along with a player.
Library – After creating a folder showing "Invalid date Invalid date" instead of modified date and time.

Library – Not giving any response back while doing a bulk action delete.
Library – System allowing a user to delete the same file multiple times.