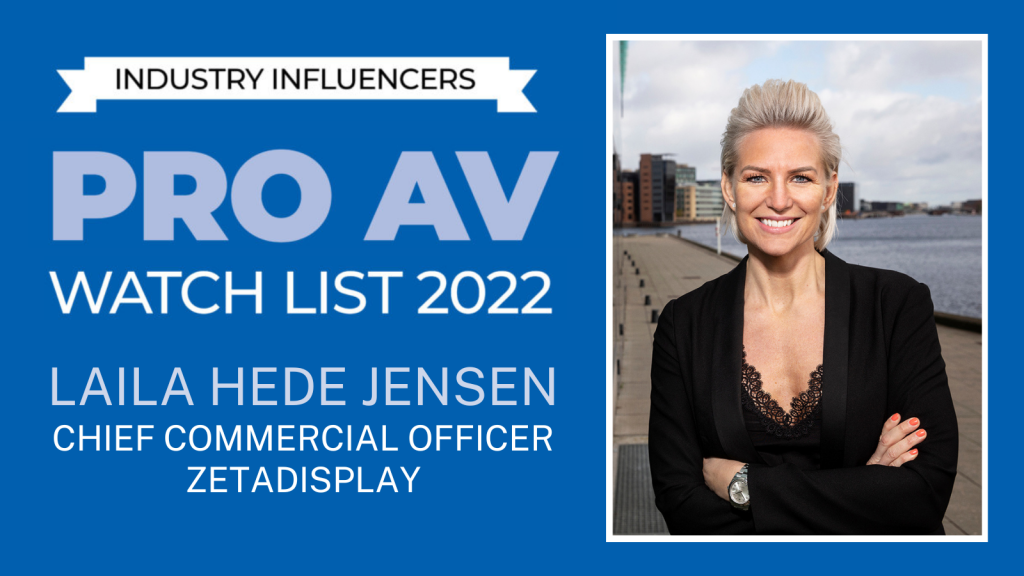 ZetaDisplay Chief Commercial Officer, Laila Hede Jensen, has been recognized in Installation Magazine's 'Pro AV Watch List 2022'.
The Pro AV Watch List is an annual celebration that recognizes the biggest influencers in AV at the current time, and the ones to watch in 2022 and beyond. It is curated by the publication and takes into account exceptional input in business, game-changing projects and initiatives that have stood out against the fierce competition over the past year.
Laila is an established leading female voice in the AV industry and is regularly asked to take part in panel discussions and thought leadership. She was chosen to feature in a campaign led by ISE for International Women's Day, sharing advice and personal experiences of overcoming bias.
With over 17 years of industry experience, Laila has been a driving force for putting ZetaDisplay on a global stage as an internationally recognized brand.
Laila has also been shortlisted in the prestigious AV Awards as a finalist in the Professional of the Year category.
Read the full story here: https://zetadisplay.com/laila-hede-jensen-receives-av-awards-recognition/