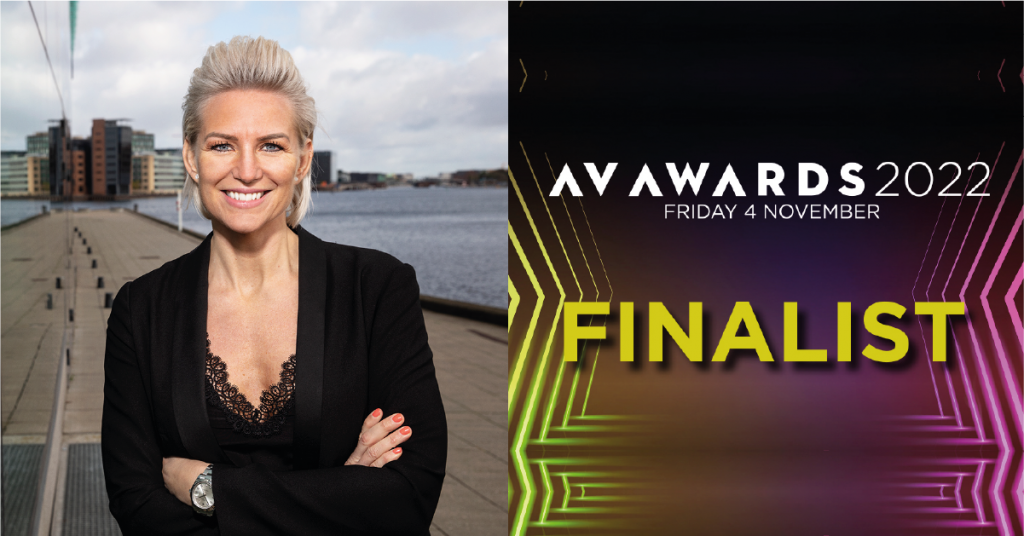 ZetaDisplay Chief Commercial Officer, Laila Hede Jensen, has been recognized by the prestigious AV Awards as a finalist in the Professional of the Year category.
The AV Awards are an annual celebration for the professional AV industry, recognising the people, businesses, projects and technology that has stood out against the competition over the past year.
Laila has over 17 years of global sales and marketing experience, holding director level positions and presidential roles with industry leading brands.
Since joining the ZetaDisplay in 2020, Laila has played a huge part in further establishing ZetaDisplay on the global stage. Laila leads our sales team and has been focused on expanding the business internationally, leading us into new market sectors and territories and bringing together a number of specialist divisions into one customer focused organisation.
Laila's positive impact goes beyond her daily role and into the wider industry, volunteering her time to join AVIXA's Digital Signage Advisory Group, actively sharing her learnings and examples of best practice with members.
Laila is an established leading female voice in the AV industry and is regularly asked to take part in panel discussions and industry thought leadership. She was chosen to feature in a campaign led by ISE for International Women's Day, sharing advise and personal experiences of overcoming bias.
Laila is working to ensure that more is being done to tackle areas of bias within the industry through mentorship opportunities, encouraging and supporting younger generations to take a leap into our varied and dynamic industry.
We will find out all the AV Awards winners at the awards ceremony, taking place in London on 4th November.
ZetaDisplay is also nominated for two Project awards and one Technology award for Engage, our proprietary Digital Signage CMS.
Read the full stories here:
ZetaDisplay Double AV Awards Project Finalists: https://zetadisplay.com/double-av-award-finalists-2022/
ZetaDisplay Engage shortlisted for Digital Signage Technology of the Year at the AV Awards: https://zetadisplay.com/engage-cms-recognized-as-prestigious-av-awards-finalist/