Hospitality and experience are increasingly important in a hospitality environment. Whether it's a catering lounge in a theatre or cinema, a company restaurant, a petrol station or a fast food restaurant, guests everywhere want to be inspired. This means that the traditional menu lists make way for digital menu boards that present tasty products tailored to the time of day.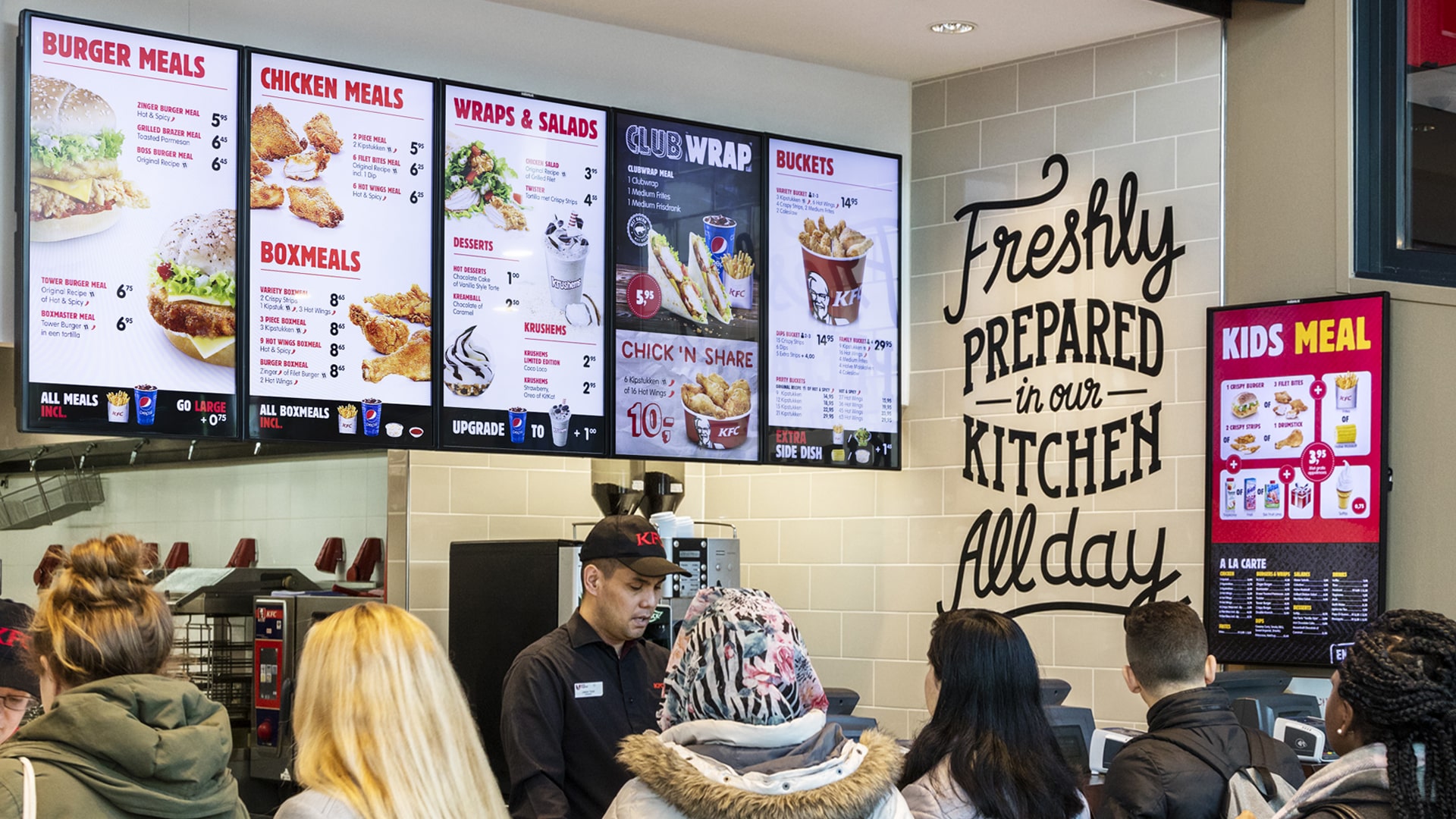 By communicating via screens you create possibilities. With our user-friendly software, you display an accurate display of the kitchen on a menu board in the morning, afternoon and evening. Attract your guests to offers or entertain them as an appetizer to their dinner. Whichever way you go, ZetaDisplay is an expert in all types of food signage in more than 50 countries worldwide. We like to think along with you about how you can attractively communicate your offer to your guests, how you can steer on products and realize upsell.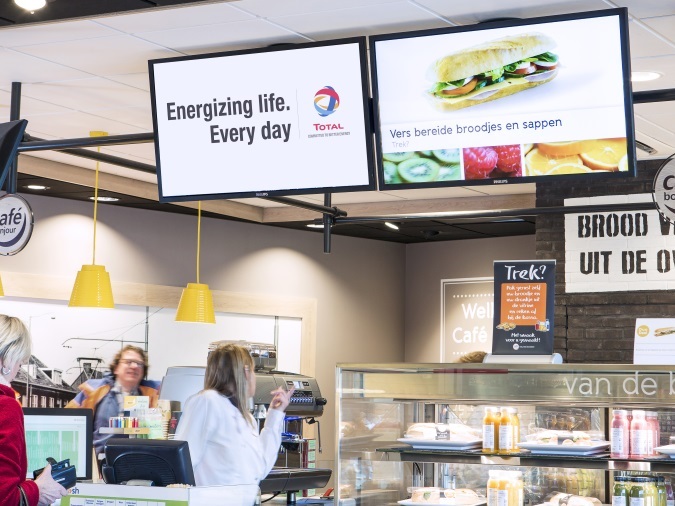 Benefits of digital menus
Replace standard price lists for attractive and modern digital signs. Besides the fact that it looks nicer it has many more advantages:
Possibility to show tasty product pictures
Being able to show fresh preparation through videos
Acting at the time of day
Flexible when a price change or an item is sold out
Manage both centrally and locally
Possibility to link loyalty card and screens
Professional appearance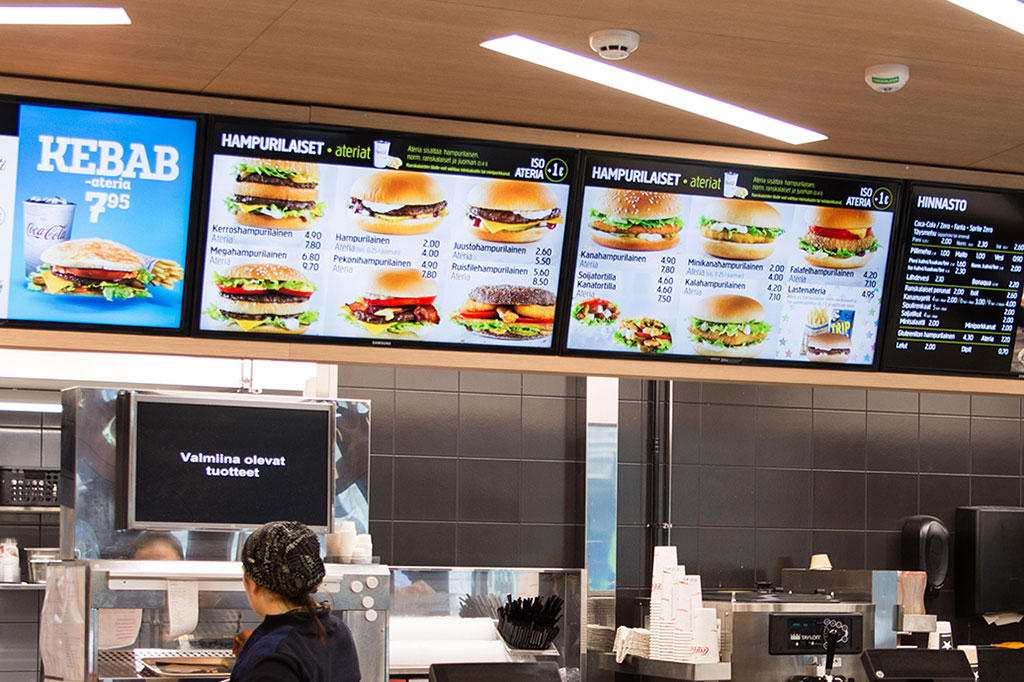 Convenience
With digital menu boards you save valuable time and unnecessary costs. Within seconds, dishes are added, the dish of the day is reduced in price or a sold out menu is removed. All in a snap, faster than you can take an order. Centrally, the assortment, prices and visuals can be tracked and adjusted. The content can vary for each location if desired. However, the system is so simple that even a local branch can easily operate the screen. Of course, the system is set up in such a way that only the content for that branch is adjusted locally.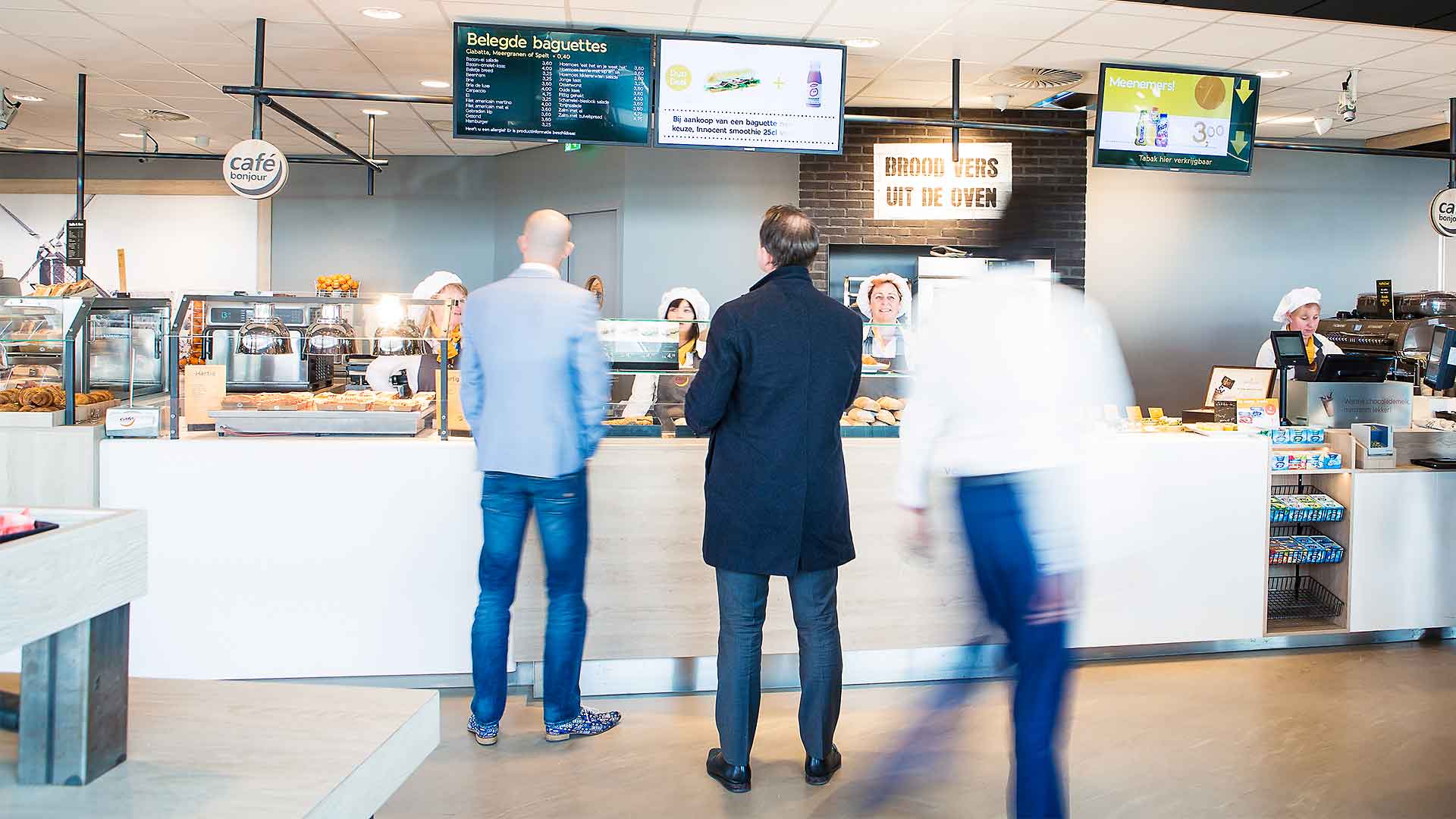 Experience
The hospitality industry is a combination of branding and experience. No matter how simple and authentic something is designed, in the end every nook and cranny of the business has been thought through. That is why it is important that digital menu boards fit into the overall concept. Colour, design, visuals, all components have to radiate the brand and, in addition to a product range, give the guest a feeling of cosiness. The content must therefore fit the target group. Think about the possibility of being able to offer a cheerful look and feel with an offer tailored to children during a children's afternoon in the theatre or a multilingual menu at an international event. Opt for a flexible solution that is tailored to your concept.
Digital menu boards
Successful client cases
Kentucky Fried Chicken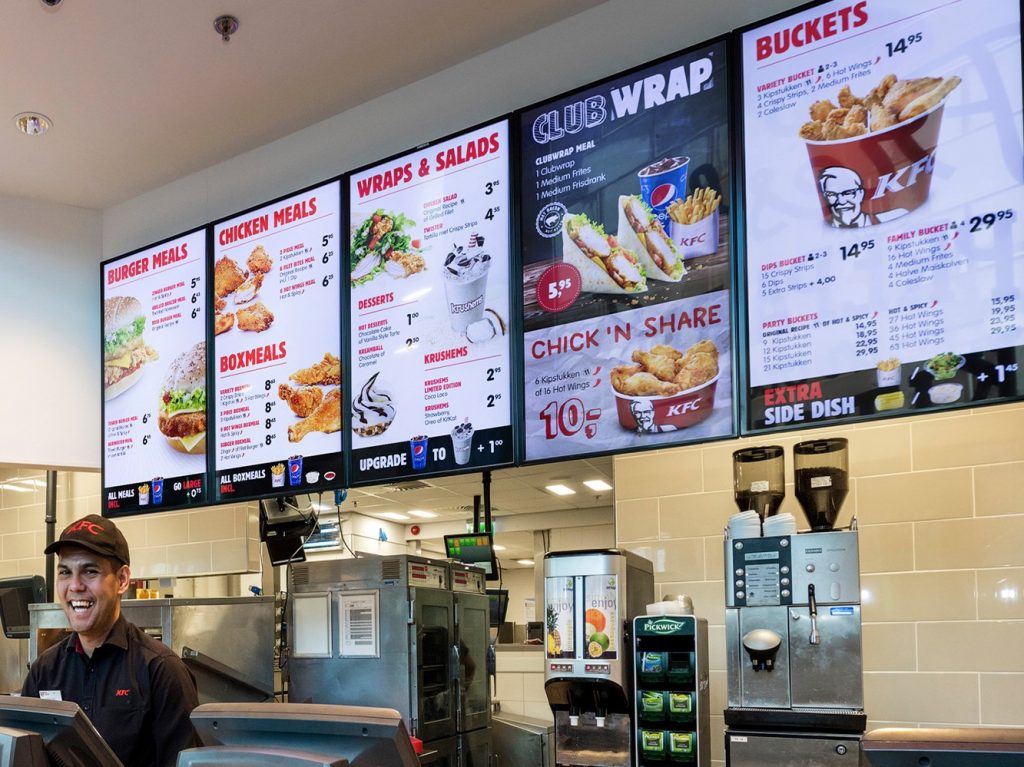 BP Wild Bean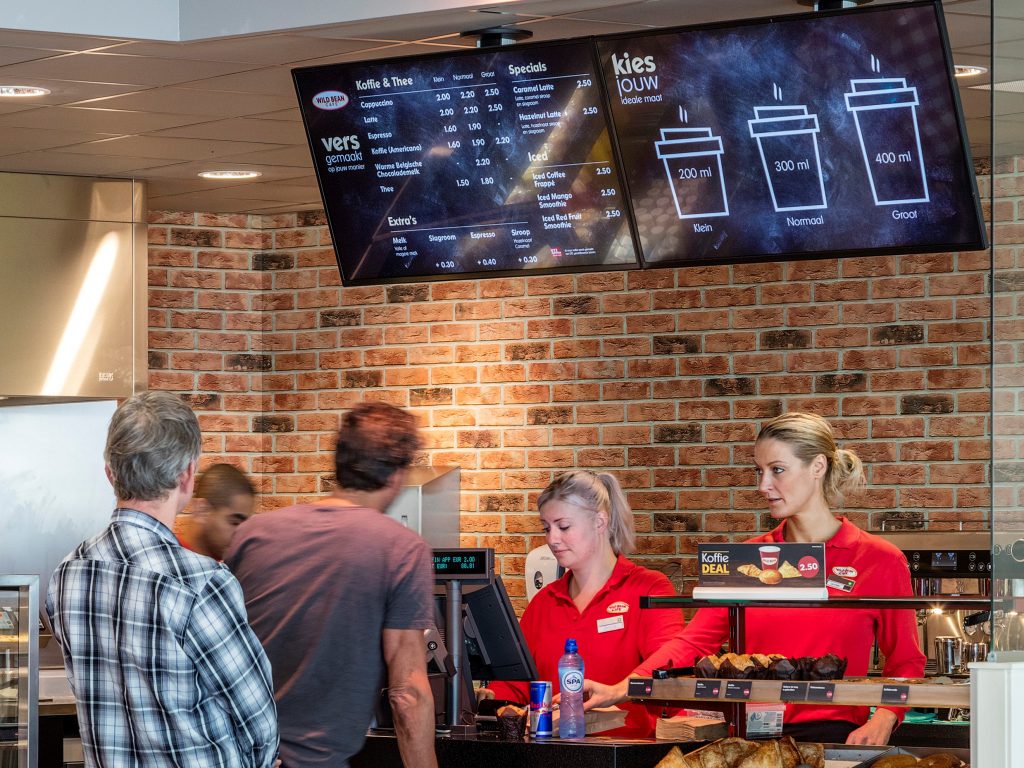 Bold Kitchen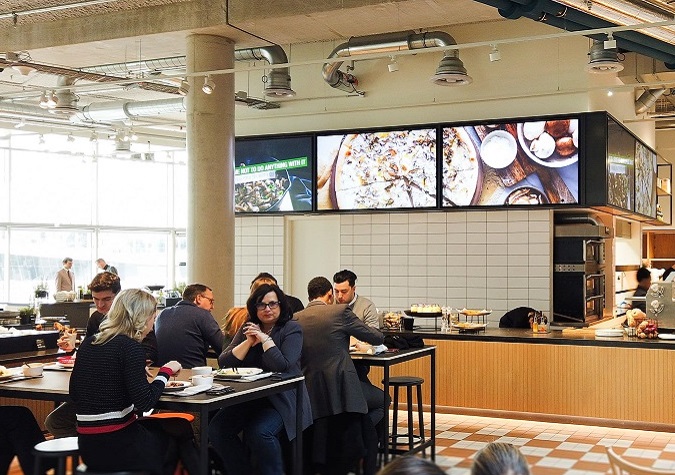 Total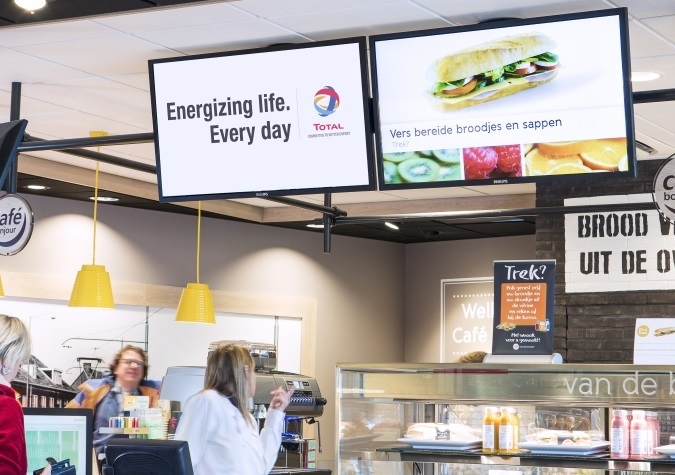 Digital menu boards of Zeta Display
Our user-friendly software for digital menu boards can be found worldwide. You can get started right away with your digital menu or a food channel in your restaurant. Experience what it's like for yourself. Try our software 30 days for free. Or request a consultation.