Introduction
Lakrids by Bülow is an iconic artisan liquorice brand, headquartered in Denmark. Since the first Lakrids store opened in Svaneke in 2007, the business has been expanding internationally and now has over 27 retail stores and six distribution centers worldwide.
ZetaDisplay has been on the journey with the brand to develop in-store Digital Signage solutions that perfectly complement the interior design, whilst enticing customers inside and ensuring a strong brand presence throughout.
So far, ZetaDisplay has completed 25 installations worldwide, including flagship stores in the Nordic region.
Challenges
The Lakrids brand is built around artisanal quality with delicious organic ingredients. Therefore, the digital aspects needed to seamlessly blend into a particular aesthetic focus to ensure the quality of the products was being transcended through the displays.
Across its stores, branding is heavily portrayed through the style of furniture, lighting and accessories. The resulting ambience is a fairly low-lit environment with dark-coloured furniture and the exquisite liquorice products on display taking center stage.
Lakrids needed a digital solution that would draw attention to its wonderful products and complement its high quality and distinctive design style.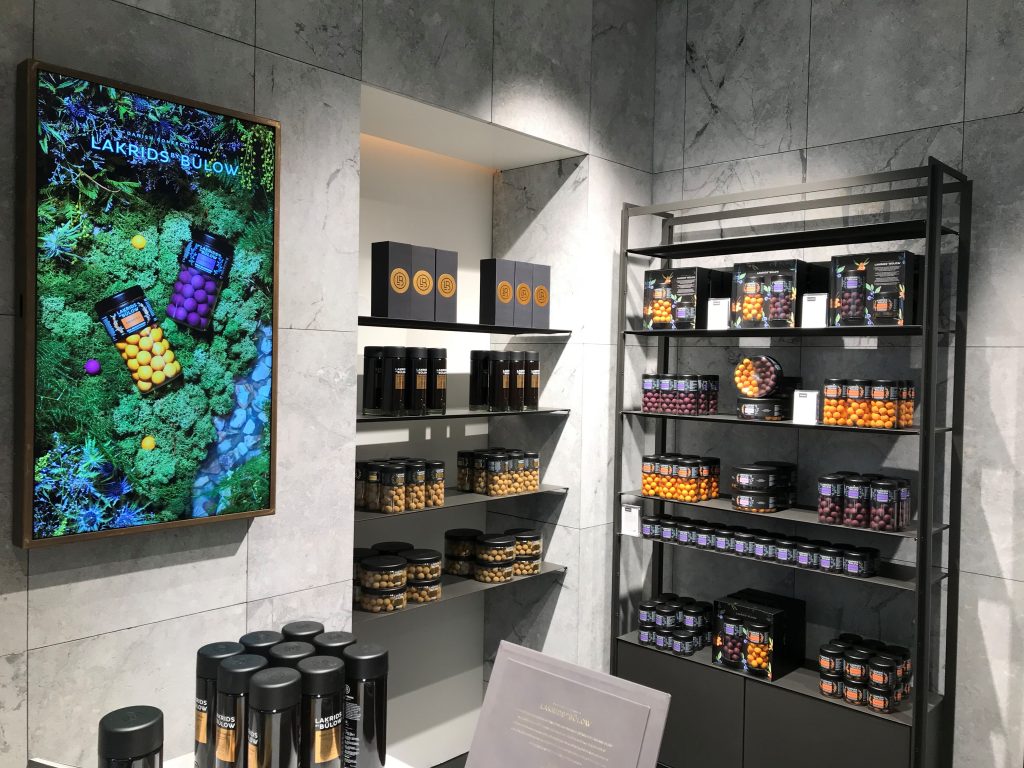 ZetaDisplay has delivered a turnkey Digital Signage solution for each store environment, starting with its large department store in Copenhagen, before rolling out smaller installations globally.
Each store was fitted with one to two 32" – 50" Samsung Display screens, which included a bespoke framework to coincide with the interior design form. This gave a luxurious feel to the floor space without infringing on the way customers moved throughout the store.
Each display was set-up with ZetaDisplay's proprietary Engage content management software. This allows Lakrids to easily manage and update content across its store estate from any location with real-time results.
Lakrids can use the Engage platform to upload high quality video content, as well as use the schedule feature to run seasonal campaigns and product launches.
The central team can adapt the content to help create sensory experiences for customers as they visit the store, promoting heavenly new liquorice recipes to stimulate the senses.
Within its Berlin store, a high brightness 75" landscape window display was installed to help attract customers' attention as they walk by, luring them in store with high-quality videos and images of delicious licorice treats.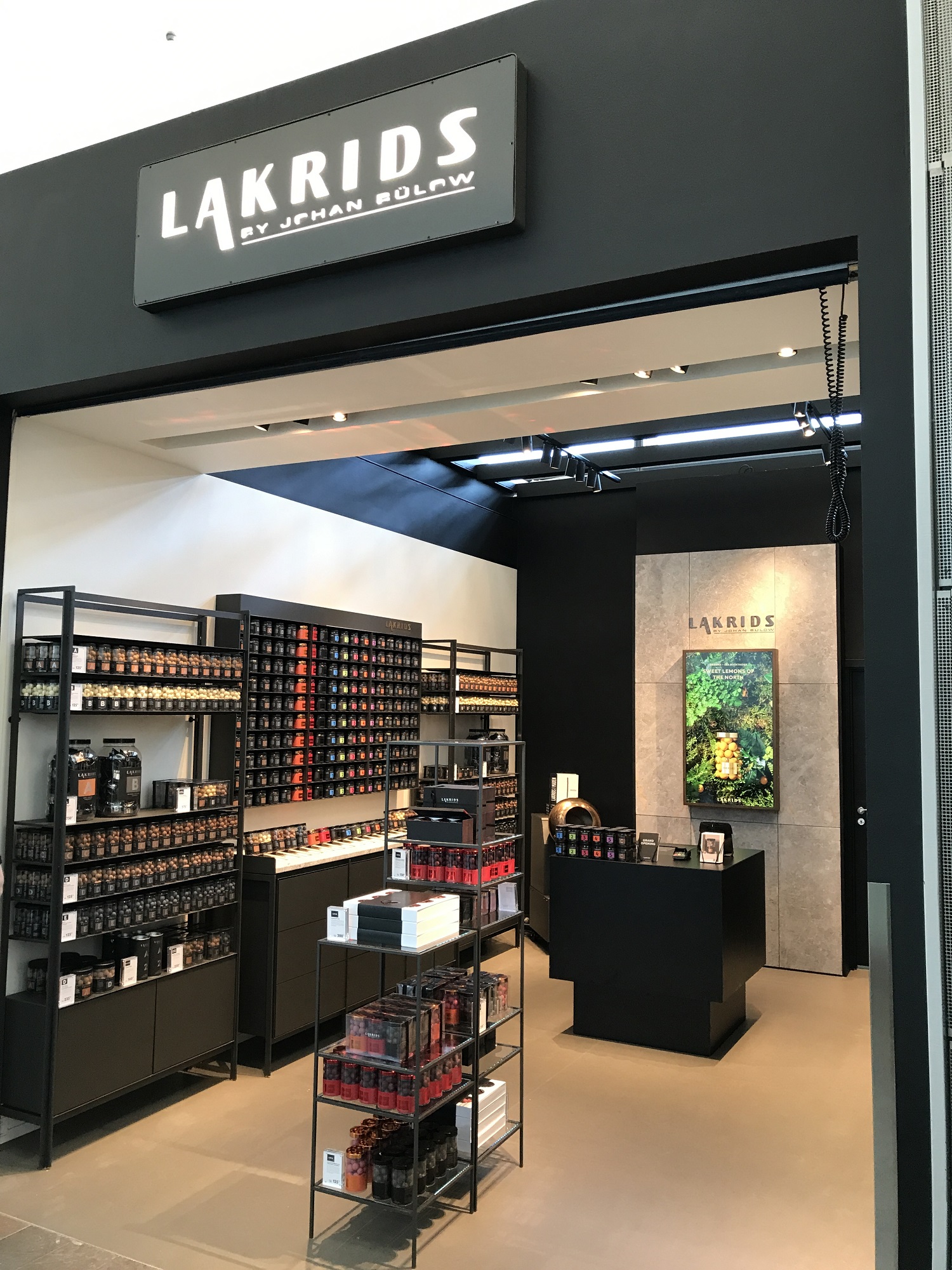 Results
Lakrids can now centrally manage all of its display content and roll out new campaigns and product launches across its stores quickly and effectively, without any extra operational resource.
"ZetaDisplay has been fantastic to work with. We're not only happy with the results we're seeing in-store, but we're also pleased with their level of customer service. From concept to installation, the ZetaDisplay team has provided ongoing support and nothing has been too much for them. The concept teams listened to what we wanted to achieve and they've worked hard to bring our vision to life" – Anita Møllebro, Retail Design Manager, Lakrids.