Introduction
Synonymous with delivering high-quality automotive fuels for almost 100 years, Aral is a leading German fuel brand and the country's third-largest fast-food retailer.
Aral was looking to digitalise its communications at its Rewe-to-go fresh food stores, and filling stations to provide a more enhanced customer experience.
With an average of 2.5 million customers visiting Aral service stations every day it was important for the brand to tap into every customer need and find ways to maximise each visit at each service station and fast-food outlet.
Challenges
ZetaDisplay has worked with Aral for 10 years and during this time period has completed the digital transformation across 1,250 of its stores. With many complexities and various locations across Germany, ZetaDisplay needed to ensure each location was reviewed and surveyed prior to roll-out to ensure installations went as smoothly as possible.
ZetaDisplay conducted extensive site visitor analysis that measured dwell time, evaluated current advertising opportunities, hot and cold zoning and devised ways to maximise produce going out of stock or that needed to be sold before the end of the working day. ZetaDisplay conducted this research with the assistance of motion and depth-sensing cameras as well as eye-tracking software.
Solution
ZetaDisplay provided the turnkey solution from the initial site surveys to the specification of display technologies, national rollout logistics, installation of hardware, software integrations and ongoing service and maintenance.
The Digital Signage ecosystem consists of 2,900 LG displays across all 1,250 locations. Each location was divided into hot and cold zones in store to map out the best positions for Digital Signage to be installed. A variety of display screens were installed as window displays to grab customer attention before they entered the stations, at targeted zones from the entrance and above customer pay points.
Key customer touch points were established adjacent to pay stations and utilised with Digital Signage to capture customer attention. Pre-loaded food and drink content can be easily accessed and updated by Aral team members to reflect the latest promotions and offers. These can be scheduled to streamline content playlists that are dayparted to achieve the biggest impact.
The menu boards are integrated into the POS systems, so when changing prices on products in the POS system, the price will automatically be displayed on the menu boards.
The display solution has evolved with the latest technology available, with solutions encompassing 32" – 43" LCD displays.
ZetaDisplay strives to deliver the best experience for its clients and since the start of this project the LCD displays have been upgraded to LED for low energy and power consumption.
Benefits
Aral's Digital Signage transformation has reaped many benefits including increased uptake in products sold, efficient customer service, optimised customer waiting times and improved the overall customer experience. The sales at Aral's fast-food retailer, Rewe-to-Go, have dramatically increased with minimal stock leftover from the trading day.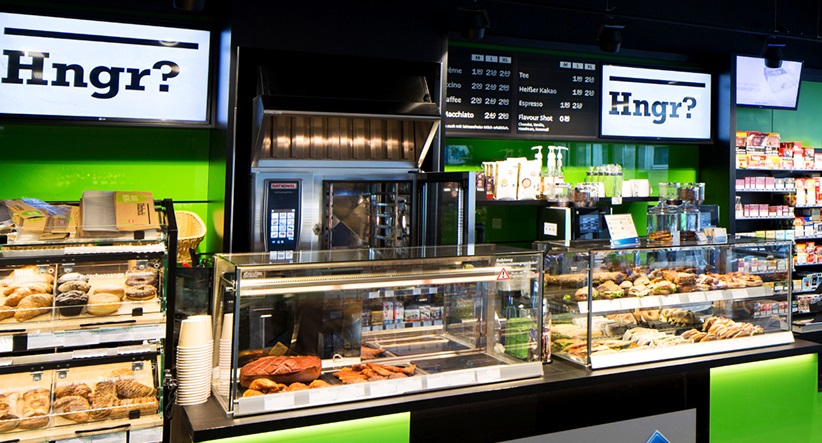 Do you want to know how Digital Signage can help you?
Contact us