Opportunity to experience a tailored buying journey
Škoda is one of the oldest car makers, with origins dating back to the 1800's. They have an international presence, with dealerships across the World. Originating from the Czech republic, Škoda have built their brand reputation on offering an excellent and high-quality range of cars.
Škoda required a digital solution that would attract customers to visit its dealerships providing an opportunity to configure their own car designs and view them in detail on displays.
ZetaDisplay designed and delivered a turnkey Digital Signage solution using screens from the Samsung display portfolio to transform Škoda's customer journey into a personalised and interactive experience.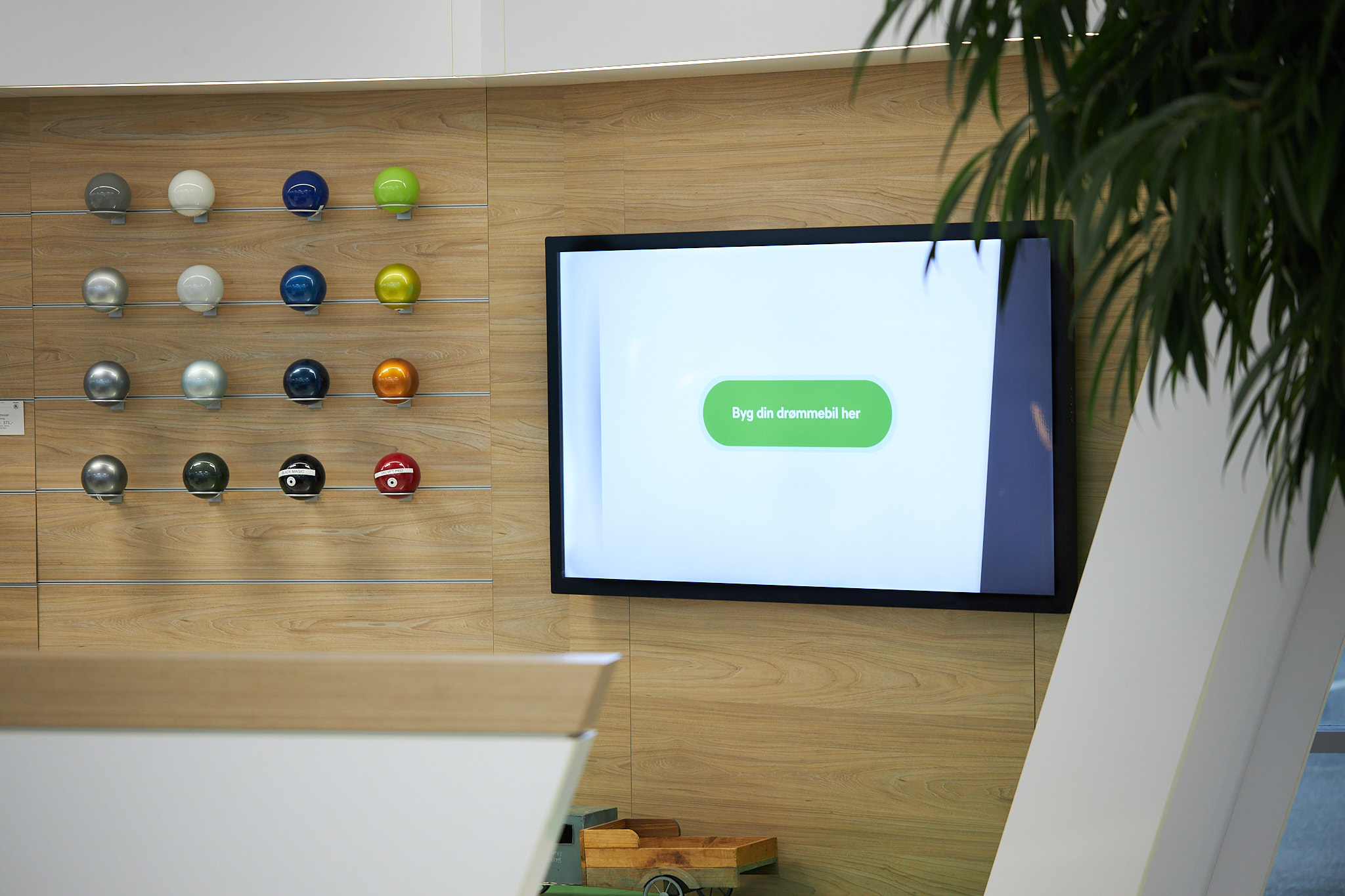 Challanges
In the summer of 2022, Denmark played host to the start of the Tour de France. As one of its main sponsors, Škoda wanted to roll out a digital solution across its 10 Danish showrooms in time for the tour to launch, before rolling it out to its other 35 stores located in the Nordic regions. This gave the ZetaDisplay team limited time to design and install the digital solutions across Škoda's Danish networks.
Škoda were originally using software to configure customised designs for customers on Škoda car models. This was done using bespoke software on an iPad and mirror casting it on a display screen. Although this was a way for the customer to see the design come to life, the software was often slow, and lacked the interactive element Škoda were looking for.