Introduction
TDC Denmark, also known as TDC Group, is a prominent telecommunications company based in Denmark. With a rich history dating back to the establishment of the national telephone service in 1882, TDC has played a vital role in connecting Danish citizens and businesses through its comprehensive range of communication services. As one of the leading telecommunications providers in Denmark, TDC has evolved alongside technological advancements, consistently striving to meet the ever-changing needs of its customers.
TDC Denmark sought to enhance their customer service experience by implementing a modern content system within their stores. This initiative aimed to provide enhanced customer communications, enabling the company to effectively promote offers, upsell products, and elevate their brand messaging. By leaving their legacy systems behind and migrating to a newer, modern CMS software TDC Denmark would have the ability to create a more engaging and interactive environment for their customers while effectively conveying important information and maximizing sales opportunities.
Solution
Utilising TDC's existing display network,, ZetaDisplays concept team successfully migrated each display unit from their existing content system to ZetaDisplays' proprietary CMS software, Engage.
Engage offers numerous benefits and applications for TDC. Firstly, it provides a user-friendly interface that enables easy content management and scheduling, allowing TDC to efficiently control and update the displayed information across all screens across their Digital Signage network. Secondly, Engage offers dynamic content capabilities, enabling TDC to deliver personalized and targeted messaging to their customers. This allows TDC to promote specific offers, highlight relevant information, and enhance the overall customer experience.
Engage enables real-time data integration, allowing TDC to display up-to-date information such as live feeds, social media updates, or relevant news. The software also offers robust analytics and reporting features, providing TDC with valuable insights into customer engagement, content performance, and the effectiveness of their marketing efforts.
Challenges
The task at hand involved the installation of new digital signage displays across 45 stores throughout Denmark. The objective was to ensure a seamless transition without any disruptions to the business operations or inconveniences for the customers. It was crucial to execute the installation process smoothly, minimizing downtime and ensuring that the customers' experience remained unaffected.
Benefits
Benjamin Graham, Project Lead Business Management, TDC Retail
"During the last year, ZetaDisplay has been a faithful partner in two projects so far, as well as being our preferred supplier for certain solutions. ZetaDisplay has proven to be professional, flexible and show a high level of expertise and experience."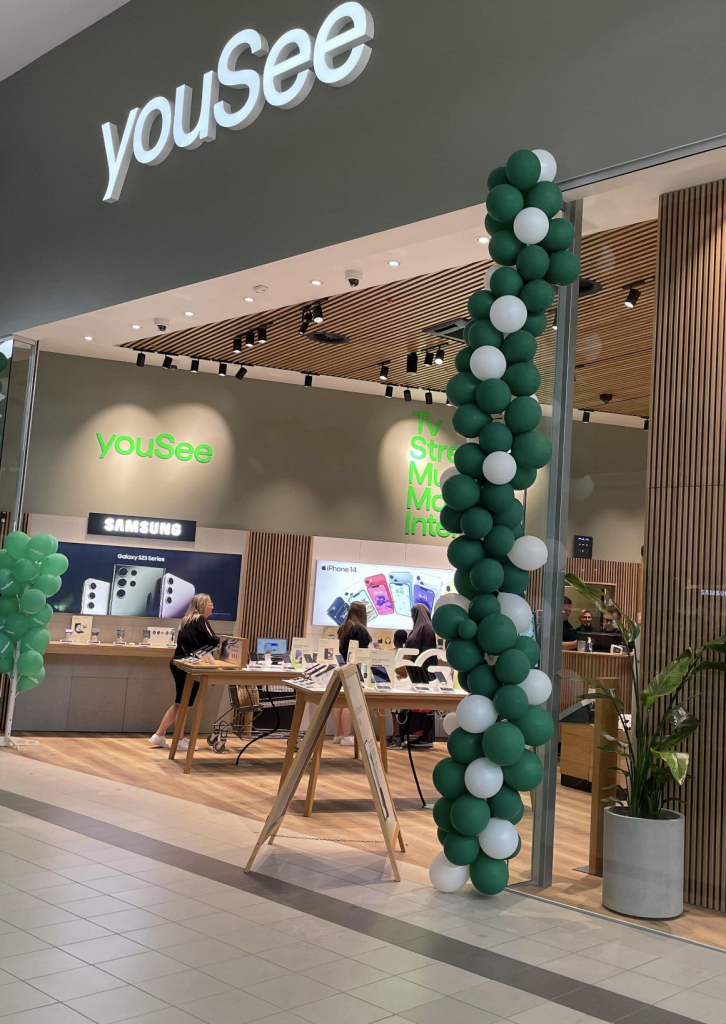 DO YOU WANT TO KNOW HOW DIGITAL SIGNAGE CAN HELP YOU?
CONTACT US