Modern transport design, widespread customer satisfaction and excellent reputation
Winding veils round their heads, the women walkFlytoget has been running since 1998 and is the sole Airport Express Train connecting Central Oslo to the Airport. The privately state-owned company operates high speed trains on the line every nineteen minutes and has been a partner of ZetaDisplay since 1999.
Due to the success of the project, Flytoget signed a further seven-year contract with ZetaDisplay to continue delivering their Digital Signage solution on the airport express train.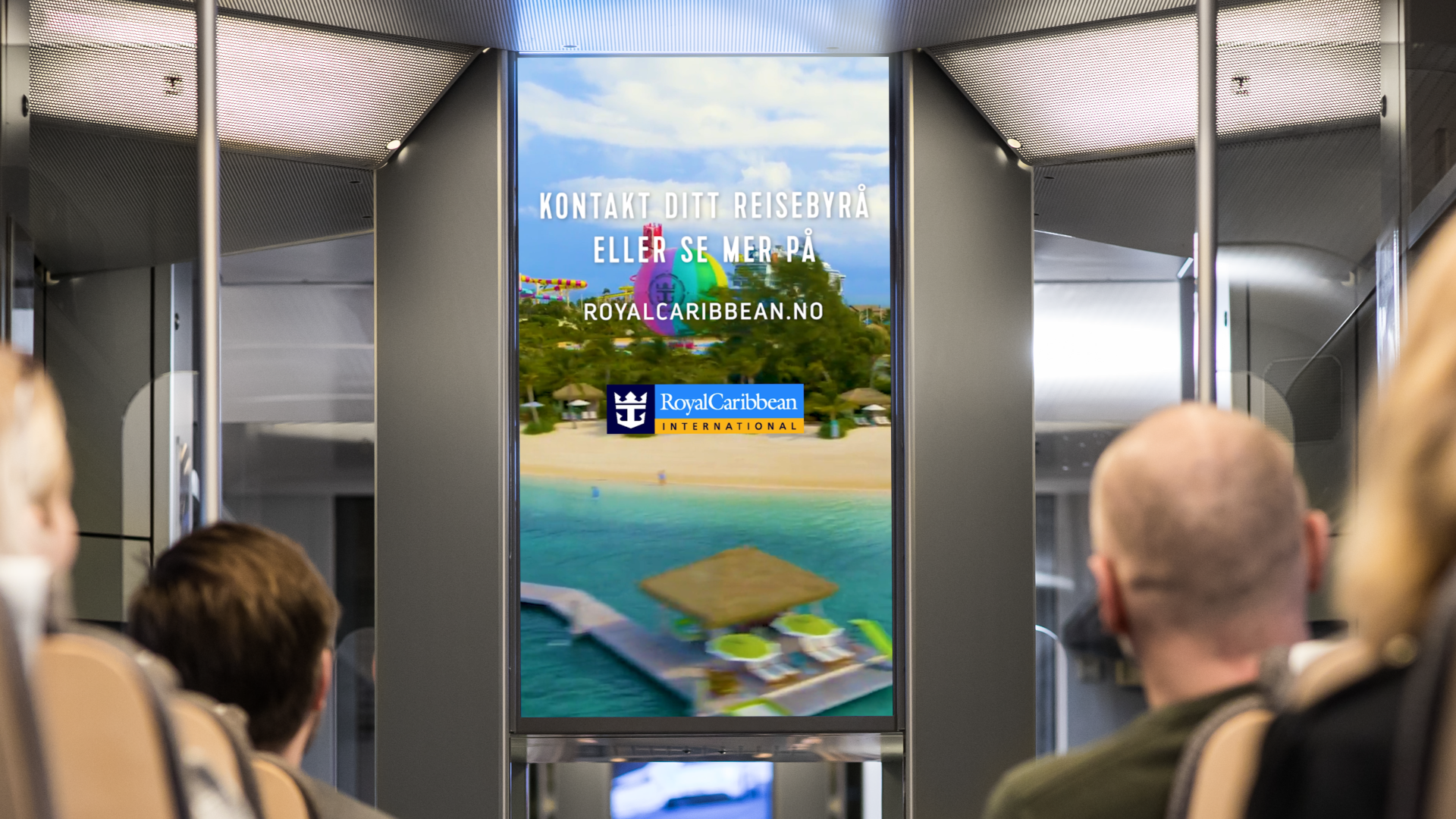 Challenges
Flytoget was an entirely modern concept and the first-of-its-kind for the residents of Norway. The train designs were ultra-modern to blend in with the airport's design and to elevate the customer experience, further Flytoget wanted to have digital communications on board for customer use.
Due to the size of the carriages, the displays needed to be situated in areas that wouldn't affect customers boarding and alighting or obstruct important safety zones. Similarly, because there are only four carriages to each train each with a different layout, space had to be used in a mindful way.
ZetaDisplay also had to overcome the biggest challenge of all, which was to provide content that would engage customers and keep them entertained on moving public transport.