Introduction
Laattapiste is a family-owned bathroom and flooring retailer with eight stores across Finland. They began their digital transformation in summer 2021 with the desire to harness Digital Signage solutions to inspire customers, present extensive options and bring significant efficiencies to the company's marketing resources.
Challenges
Laattapiste's product range includes nearly 30,000 products, the images and data for which are stored in a centralised Product Information Management (PIM) system. One key challenge was how to make the wide range of products more visible to customers and how to leverage the data in the PIM system more effectively for marketing.
Laattapiste, known for its quality and customer service, also wanted to present alternative bathroom suites in a more inspiring way for customers visiting the store.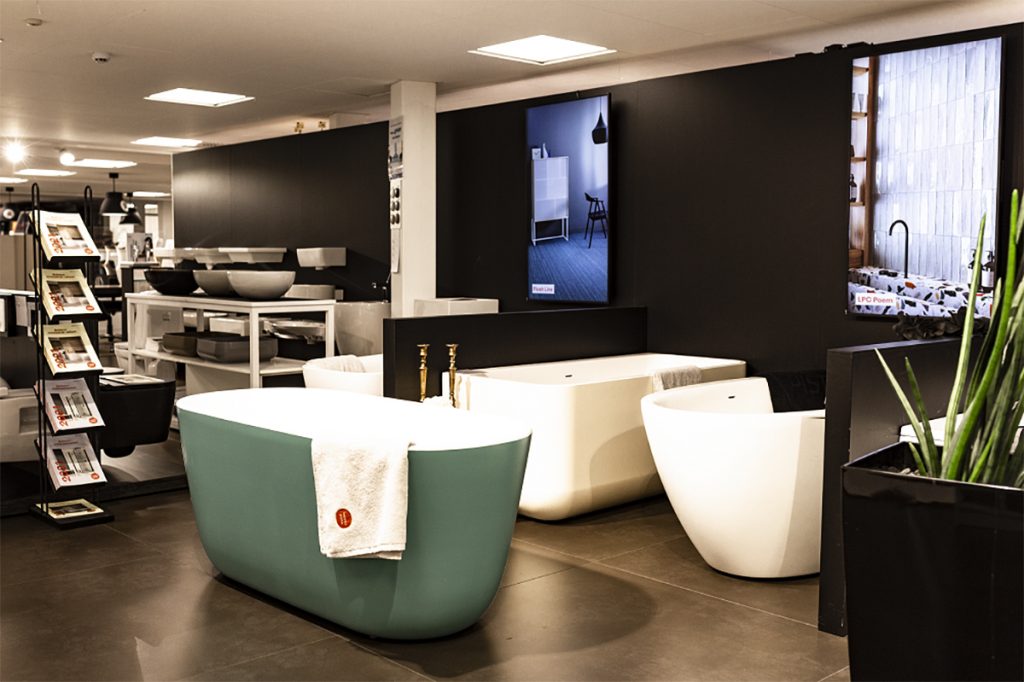 ZetaDisplay provided a full turnkey solution which started with the digitalisation of all in-store customer communication. This included a flagship LED display at the entrance to the store and a digital display for each product category. A dedicated display running solution videos for professional installers was placed in the trade section of the store.
Content is managed through the company's proprietary content management software, with a bespoke integration with Laattapiste's centralised PIM system where all product data is stored.
This data-rich interface allows access to product information, images and videos, so marketing campaigns can be created quickly and efficiently and shared to the screens, managed by Tilepoint's marketing department. This eliminates the need for printed marketing material.
Dynamic pricing ensures instant automatic updates in line with market conditions and dayparting of content means customers see the right messaging for their shopping needs.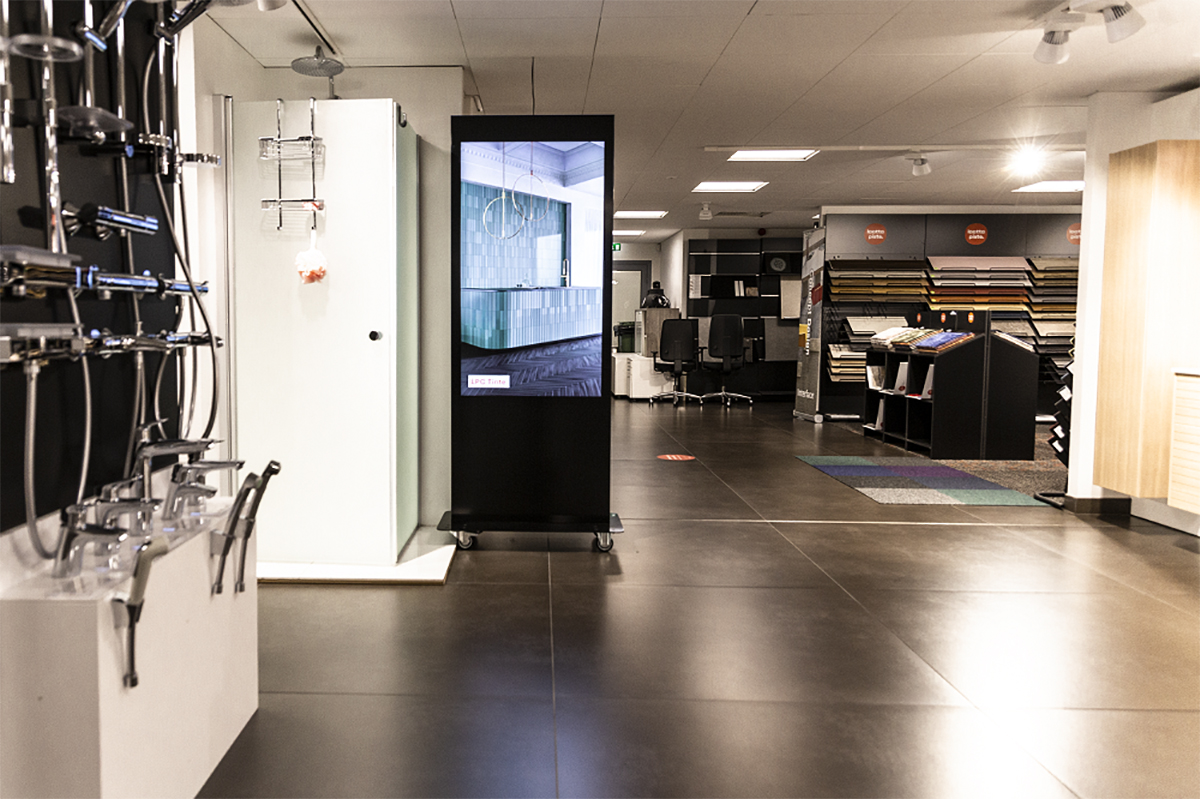 Benefits
This Digital Signage solution has brought Laattapiste's stores into the modern age.
The display solutions enhance the visual appeal of the stores and present inspirational visual content and alternative bathroom designs to customers. 3D modelling gives the customer an idea of what their new bathroom will look like while they are still in the store, making it easier for the customer to make a purchase decision.
The displays also offer the possibility for personalisation and to target content by time and region. During the morning hours, the screens are timed with content suitable for professional installers, while during the day, the screens run products and promotions that inspire consumers. In this way, different customer groups are targeted to receive the information they are most likely to be interested in.
In addition to providing a better customer experience, Digital Signage solutions enhance marketing efficiency and dynamism for the in-house team. Cost savings are achieved because the data in the PIM system can now be used directly for marketing, saving resources for both the marketing team and the stores.
The displays also eliminate the need for bathrooms that were previously built in stores, which significantly reduces marketing costs.
Digital displays allow a wider range of products to be showcased and new products to be communicated more efficiently.