Introduction
Over the last ten years, the collaboration between Dutch telecom giant KPN and ZetaDisplay has resulted in ground-breaking Digital Signage deployments. Recent projects include an installation on the facade of the HQ building and a solution for internal communication. The latter is an example on how Digital Signage can help Corporate Communications departments draw their employees' attention to important strategic messages.
Challenges
KPN was looking for ways to reach their employees directly with important news. Being a tech company, the customer wanted to explore the possibilities of Digital Signage. The customer perceived that the already produced content didn't show strong enough impact i.e. to reinforce strategic messaging.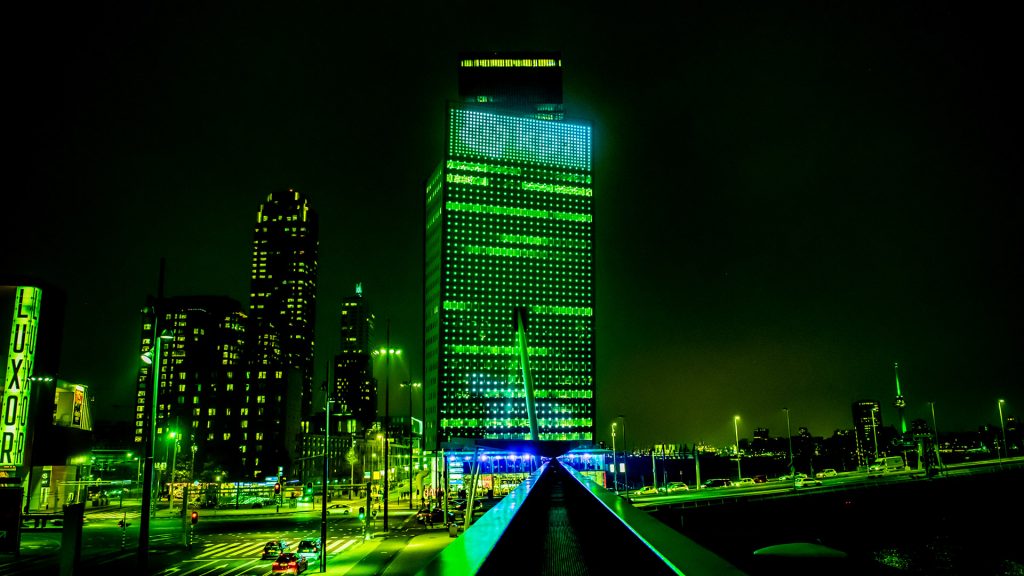 We developed an easy-to-use content solution for KPN's editors. It was based on the idea of easily reproducing existing content (text and video) in a new channel. Currently there are some 100 screens installed throughout the KPN offices in the Netherlands. They are placed at strategical points where many people meet, such as receptions, coffee machines and kitchen areas.
By placing screens where people meet, we have helped Corporate Communications to draw their employees' attention to important strategic messages. Other content can also be presented in a more appealing way. KPN has seen a spectacular content growth on their social media-based online platform and were looking for ways to get news out to their audience.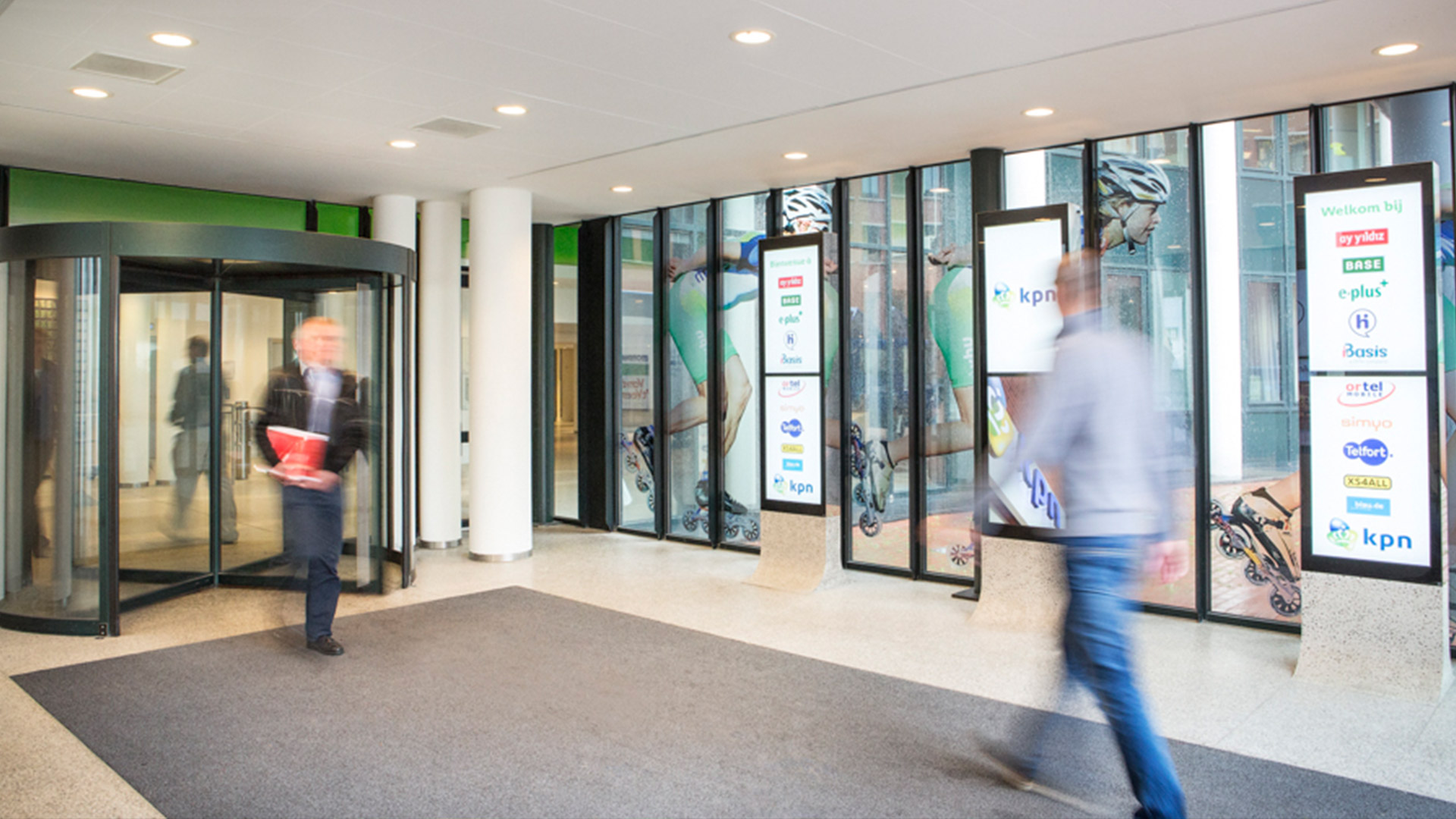 Benefits
Annual evaluations within KPN show that co-workers have an increased understanding of the company strategy. KPN attributes this effect partly to effective Digital Signage roll-out as it now. On a daily perspective, it supports the distribution of already produced material.
By making it visible and putting it in front of core audiences the impact increase is noticeable.