A modernised digital signage bring a new visual dimension to the store
ZetaDisplay delivered a dynamic and updated Digital Signage solution for Bjørklund, Norway's largest watch and jewellery company to drive additional revenue and customer engagement. Bjørklund stock a mixture of their own products and a large selection of global jewellery brands, including Nixon, Casio, Adidas, Selma & Sofia, and Felix. They are renowned for their iconic Scandinavian designs, and superlative craftsmanship in the jewellery industry.
To continue their established reputation, Bjørklund needed to refresh and upgrade their digital functionalities within the store, to further engage customers and drive potential sales.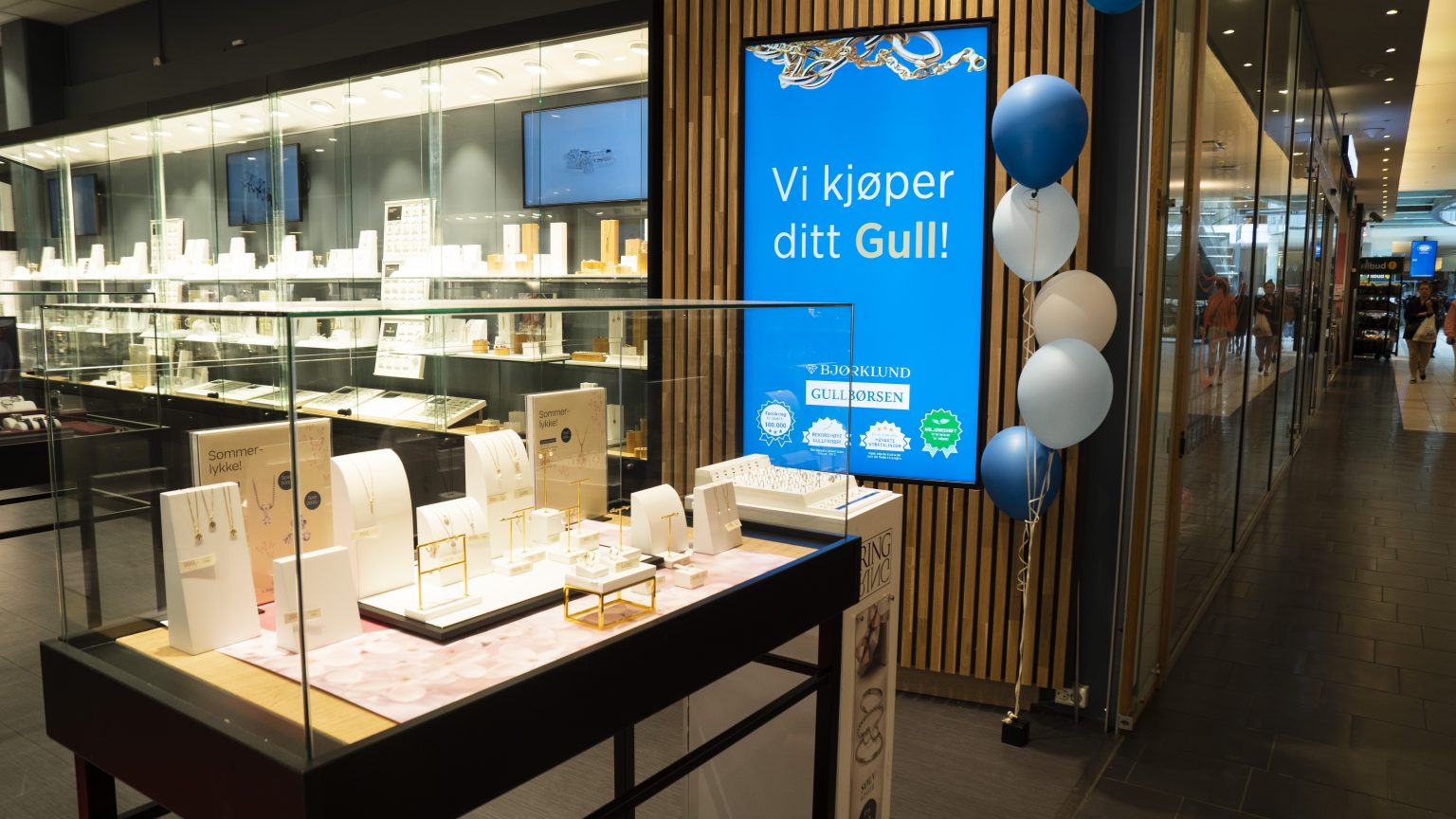 Challanges
ZetaDisplay's initial Digital Signage solution had increased footfall and customer engagement since its installation. The cinematic quality of the digital signage displays allowed the Bjørklund team to refresh content more easily but Bjørklund wanted to create a memorable and welcoming experience for its customers, so it was crucial that the digital signage solution balanced functionality and interactivity in equal measure.
Bjørklund needed a digital signage refresh that would showcase the brand messaging, incorporate interactive elements and improve the customer experience tenfold.