Introduction
Norrøna Retail was founded in 2009, and is a sister company of Norrøna Sport – a world-leading manufacturer of quality outdoor clothing and sports equipment.
Norrøna Retail has a total of 37 stores that span across Norway, Sweden, Finland, the United States, France, and Switzerland.
Their company mission is to be a lead player in the retail trade, delivering an exclusive range of Norrøna products to its customers, whilst providing best in class customer experience and satisfaction.
The brand has recently announced the opening of their brand new Flagship Store located in the Bavarian capital in Germany. Norrøna Flagship in Munich opened on 16 June at Sendlinger Strasse 24. Their new store occupies 400 square metres over two floors and offers an immersive customer experience journey.
Challenges
Norrøna required a solution to assist customers on their journey as they explore this new retail destination. As newcomers to the German retail market, it was important for Norrøna to portray its brand image and messaging. Displays needed to be strategically placed to transform the retail space and help inspire customers as they move through different areas of the store.
Content needed to be able to be managed from a centralised location so that the marketing team can quickly update the displays with new messaging and campaigns that are being rolled out across all stores.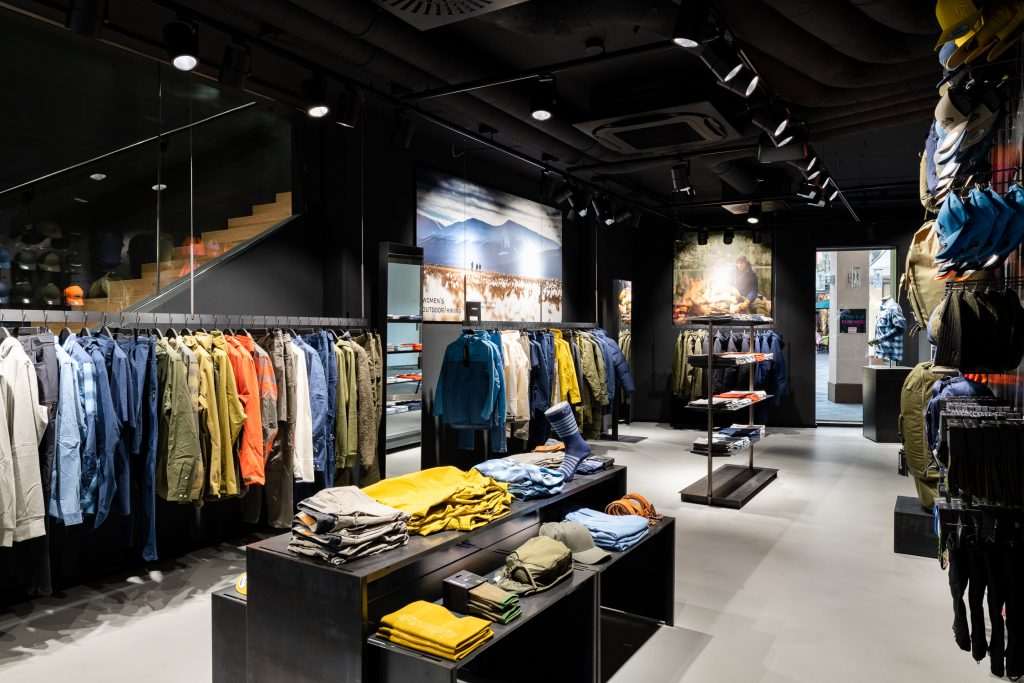 Solution
To help tell the story behind its brand, Norrøna partnered with ZetaDisplay and their in store-music company liveqube to help deliver a turnkey solution.
Norrøna have used liveqube's brand fit music solution for several years, it was a natural choice for them to reach out to ZetaDiplay for their signage to get a complete in store multimedia experience.
In addition to delivering the music solution, Liveqube supported Norrøna in configuring the correct speakers and technical setup for each of their stores.
ZetaDisplay delivered large LED display screens, and displayed them in various areas throughout the store to help convey the story behind the Norrøna brand. Norrøna can use a user-friendly CMS to easily update and manage the content either in the store itself and from Norrøna Retail centrally. The software is able to download and receive live feeds from nearby ski resorts and outdoor centres, helping to excite and inspire customers, transporting them to snowy mountains and breathtaking landscapes.
Raymond Skjevling, Retail project manager, Norrøna:
"We want to give our customers a unique shopping experience and feeling when entering our store. The combined solution of using ZetaDisplay signage and liveqube musical expertise contributes to a seamless end solution".