We are finalists in not one but THREE project categories of the prestigious DSE (DIZZIE) Awards 2022!
The DIZZIE Awards are a celebration of the ground-breaking installations and innovative content judged by distinguished members of the DSE and Digital Signage Federation Advisory Boards. The DIZZIE Awards recognize, reward, and challenge existing industry standards that propel the Digital Signage industry forwards. The 2022 celebration will recognize the best industry projects since the last in person awards were held in 2020.
We are proud to be recognized in the Retail Environment category for Fredrik & Louisa, in the Transportation category for Hurtigruten and in the Entertainment & Recreation category for Snø. The winners will be revealed at the Digital Signage Experience Ceremony in Las Vegas, on 18th of November. Keep your fingers and toes crossed for us!
Fredrik & Louisa
In the Retail Environment Category, our luxury Digital Signage retail solution for Fredrik & Louisa has helped elevate the prestigious brands on display, deliver enticing personalized shopping experiences and establish a secondary revenue stream.
Fredrik & Louisa houses prestigious brands such as Dior, Dolce and Gabbana, Yves st Laurent and Givenchy, so we integrated seamless displays into the furniture, created a customizable and easy-to-use CMS system where content can be easily added through a drag and drop functionality to include images, videos and audio files which can be scheduled and shown across each automation.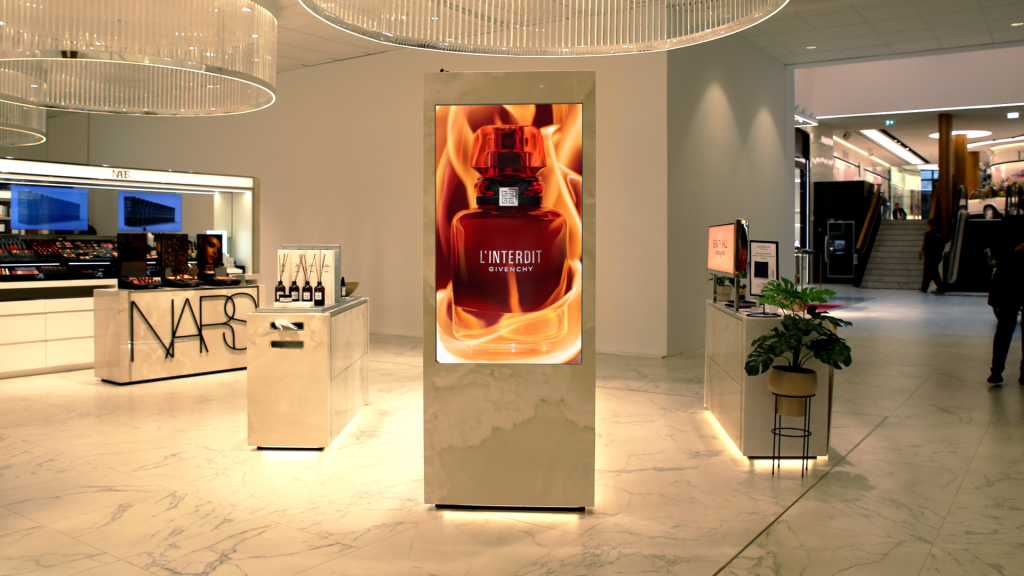 Hurtigruten
In the Transportation category, our spectacular technology experience solution for Norwegian cruise company Hurtigruten, is a centrepiece for its fleet of hybrid powered expedition ships. We reimagined and transformed the guest experience through digital on-board experiences that increase immersion, engagement and entertainment for passengers.
We designed and delivered this new vision, working with the ship design team to create engagements designed to conjure a memorable first impression, entertain, inform with real-time updates, educate by bringing the Science Centre and expedition launch to life for explorers and to inspire sustainable behaviours and appreciation of the environment.
The installations feature the world's largest LED display on a ship, which spans 10 floors and measures 17.5 x 6.5 metres and a high tech and flexible science centre, controlled by a cutting-edge CMS system, installed to withstand movement at sea.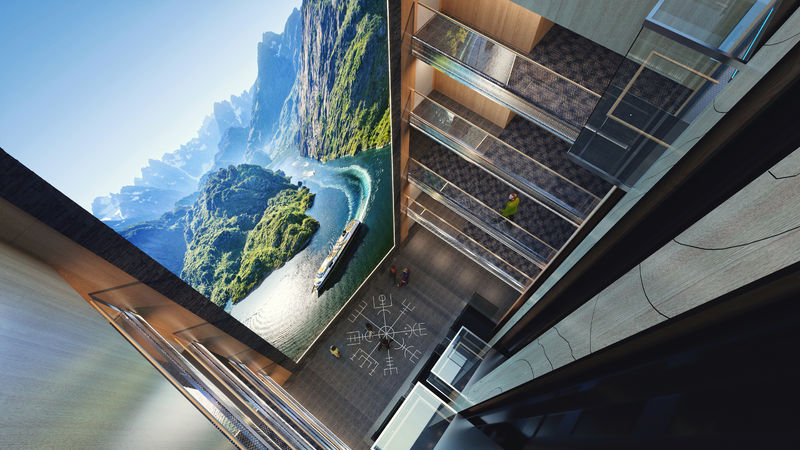 SNØ
In the Entertainment & Recreation category, our Digital Signage ecosystem for SNØ delivers a spectacular solution for the world's largest indoor ski hall near Oslo, Norway.
This spans the whole complex and is designed to enhance that feeling of inclusivity and ensure that no matter where people are in the venue, they don't miss a second of the action.
In addition to the physical displays, the transformative and future-proofed content strategy consisting of infotainment, live camera streams within the arena, live TV and real-time social media and imagery integration engages skiers at all points of their journey.