Introduction
ZetaDisplay delivered a dynamic Digital Signage solution for luxury perfumery Fredrik & Louisa's new flagship store in Steen & Strøm to deliver a high-end solution for digital advertising and create an additional revenue stream.
Steen & Strøm is Oslo's premier department destination and the beauty hall on the ground floor is the first-place guests visit on arrival. It has the status and reputation for being an attraction and fabulous guest experience in its own right, as well as a state-of-the-art shopping space.
Challenges
Fredrik & Louisa wanted to embrace Digital Signage to create an advertising platform that would appeal to the opulent brands they work with including Dior, Dolce and Gabbana, Yves st Laurent and Givenchy. This also creates an additional revenue stream for Fredrik & Louisa.
The displays and their placement needed to be of premium quality to be suitable for the prestigious brands purchasing the advertising space to ensure accurate reflection of brand logos and colours.
It was imperative that the display solution delivered by ZetaDisplay represented the opulence of the retail experience and exuded the brand's passion for luxury.
ZetaDisplay integrated displays into the furniture, within shelving units and at the end of aisles, to deliver a finessed bespoke finish that captures attention.
This includes 10x Samsung stretch displays, 26x 49" LG displays and 6x high brightness window displays to capture attention of passers-by and draw them into the environment.
A second project is currently underway to deliver enhanced personalisation and customisation of the shopping experience, capitalising on the in-store signage delivery. As customers pick up products from the shelves, the corresponding signage will relay specific information.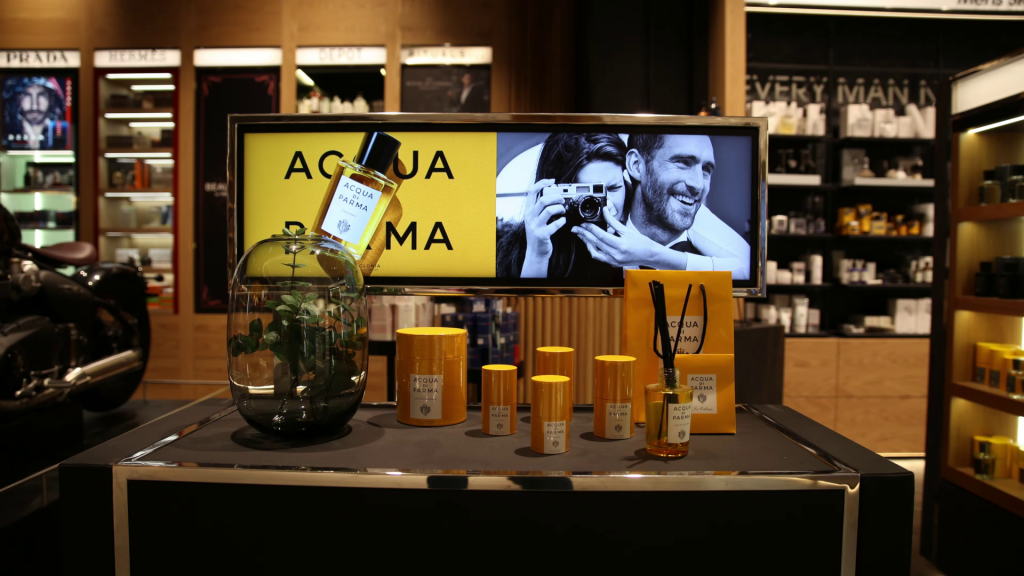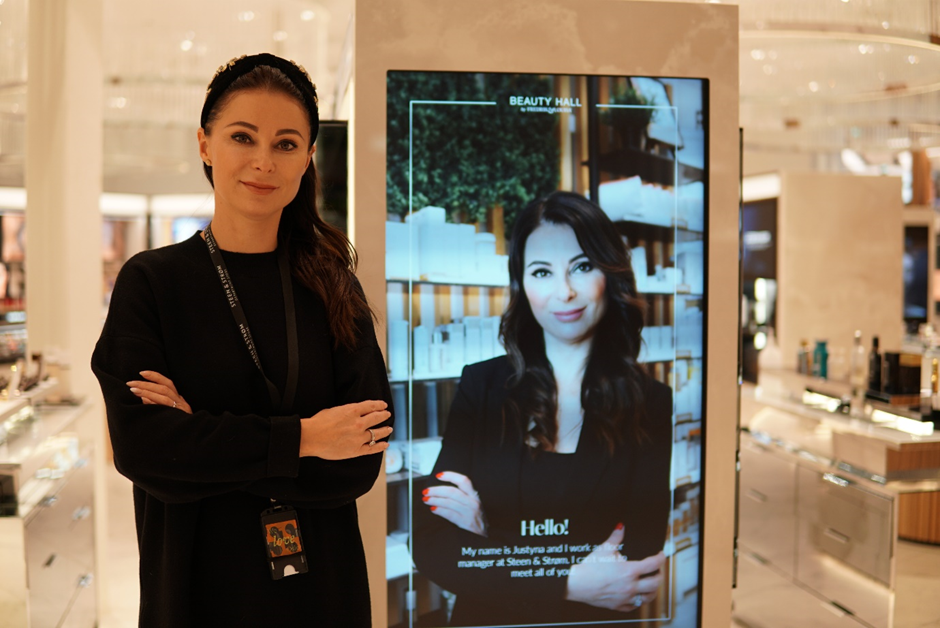 Benefits
This digital transformation has allowed Fredrik & Louisa to successfully create an advertising revenue stream, whilst simultaneously enhancing the customer experience.
Using ZetaDisplay's proprietary CMS platform, the Fredrik & Louisa team can offer a range of advertising options to their brands, including purchasing space on single displays, in a certain zone or for a whole store takeover. This is easily managed within the CMS and updates can happen instantly.
This brings a new visual dimension to the store which is helping to engage customers in fresh and dynamic ways. It also creates an inspiring environment and helps to promote the brands, guide customers to their counters and showcase where newly launched products can be found.