The Digital Signage software used to plan and structure content, is almost as important as the content itself. The simpler your content management system is, the more effective the system will be. We offer a platform that supports you in this and will take the work out of your hands by using automation. Creating maximum impact with your broadcast with a minimum investment of time.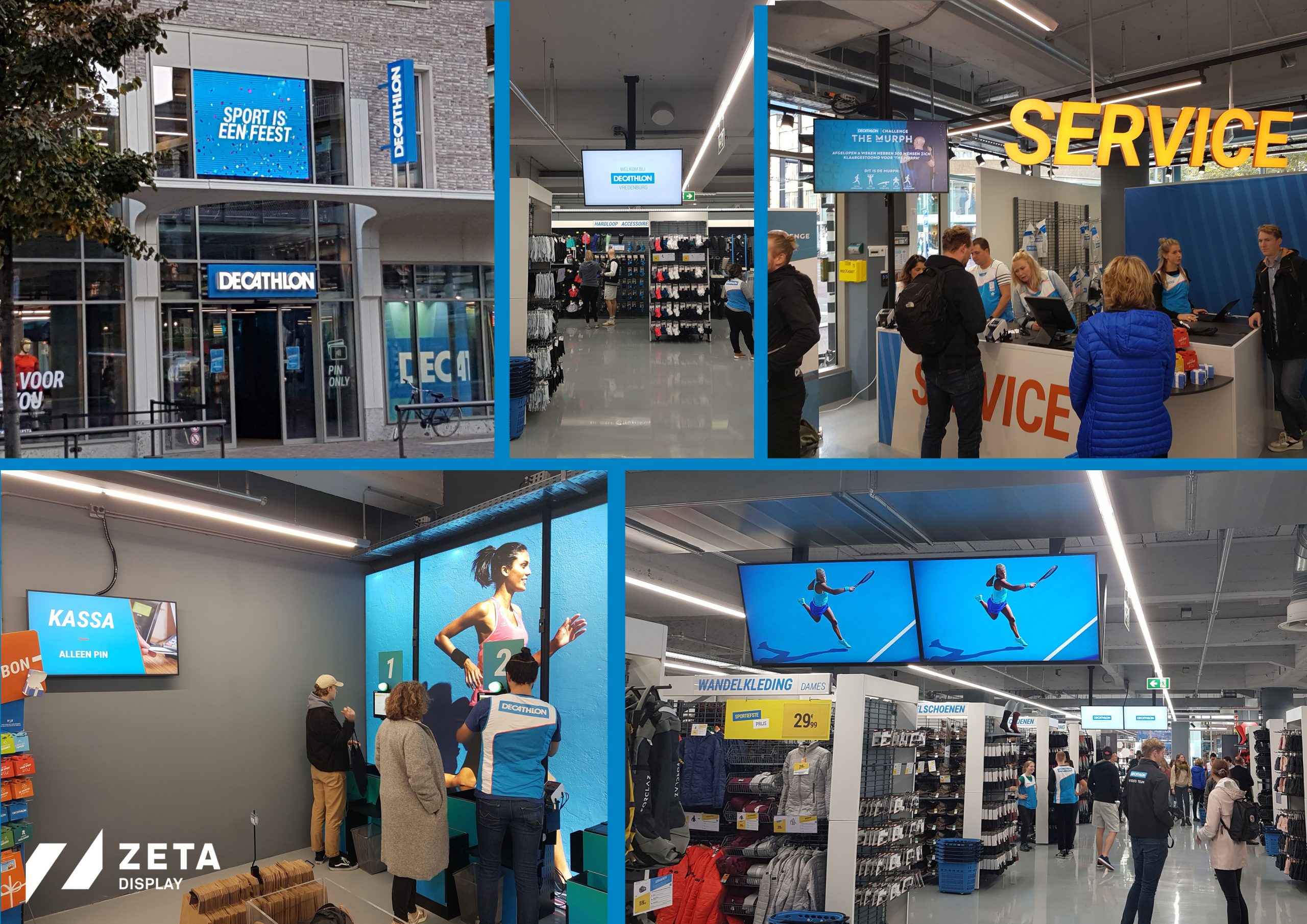 Our platform allows you to set up different channels so that the right content is displayed in the right place. Content in the shop window should, according to scientific studies, be short and powerful. Attract the attention of by-passers and entice them into the shop. Once inside, there is more time to inform and influence the visitor's buying behaviour. The right content is displayed in the right place at the right time.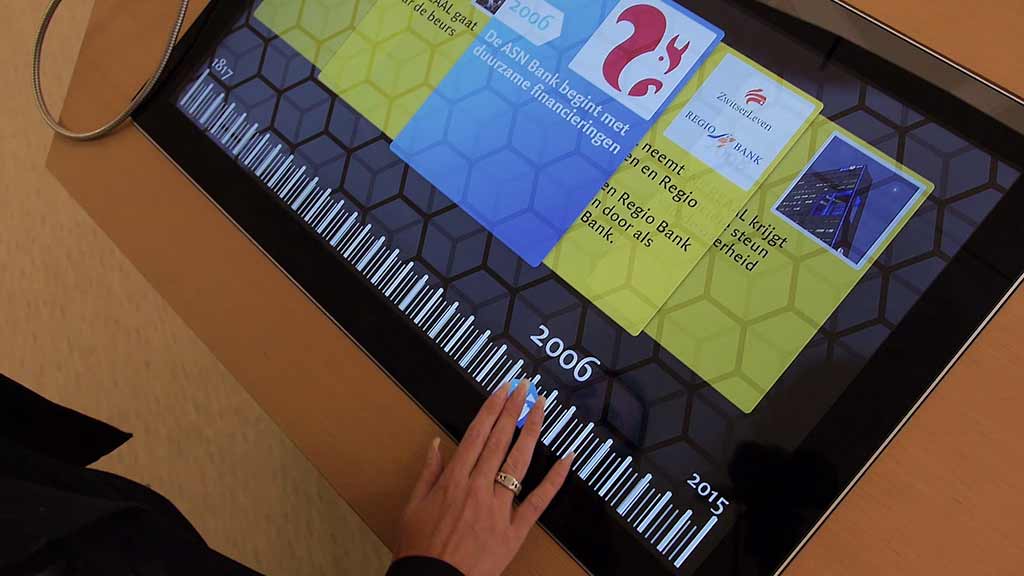 How does our digital signage software work?
With our Digital Signage software, you can easily create a broadcast for your own communication network that consists of one or more screens, at one or multiple locations. Whether you are working at home or at the office, you can start broadcasting in no time via our "cloud" solution. Our Digital Signage software is built with the goal of creating a user-friendly CMS for everyone. With user rights on different levels, you can manage and distribute the work for your team.
Using intuitive tools and a set of templates, you can create a broadcast that fits your branding. Simply drag and drop everything you want to broadcast into a playlist and send it to the right digital screens with the push of a button.

Benefits of our digital signage software
Our Digital Signage platform can be deployed in a wide variety of applications, all from a single management environment. Whether it concerns displaying content at specific locations, at predetermined times, scenario-based content based on environmental factors or applications with touch screens, everything is possible from one powerful CMS platform.
With our Digital Signage software, integration with external systems and adding new functionalities is generally easy to achieve. Especially in view of current technological developments, it is essential to purchase a system that is fully future proof.
Why ZetaDisplay software?
It keeps a customer in the shop longer and leads to higher conversion rates.
Offers the customer an unforgettable experience.
Increases traffic and ensures customer retention.
It enhances the brand experience through an omnichannel approach.
Efficient use of the total marketing mix.
Offers the retailer an additional promotional or advertising tool.
We also offer a total solution for Digital Signage, including our Digital Signage screens. We deliver the complete journey; from hardware and a smart technology platform to content and management.
Try our software now 30 days for free
ZetaDisplay offers the world's best and most user-friendly Digital Signage software. Try our software now, by requesting a demo account and start directly with a customized professional communication channel.
You can easily do the installation yourself with our digital plug & play manual. A standard internet connection suffices.