Introduction
Hesburger, a renowned restaurant chain spanning across Finland, Estonia, Latvia,
Lithuania, Bulgaria, Ukraine and Germany, has become synonymous with quality fast
food. With a widespread presence and a growing global footprint, Hesburger has
consistently delivered on its promise of delectable meals. However, the restaurant
chain faced specific challenges related to customer engagement, sales optimization, and operational efficiency. In response, they embarked on a journey to leverage digital signage technology to overcome these obstacles.
Challenges
Despite their widespread success,Hesburger encountered several challenges that prompted the need for innovative solutions. They aimed to achieve two primary objectives: increase the average sales per customer and improve the conversion rate of targeted menu proposals. As well as this, the company sought to minimize the lead time between order placement and order delivery. These challenges highlighted the
importance of finding a novel approach to enhancing customer experiences and streamlining internal processes.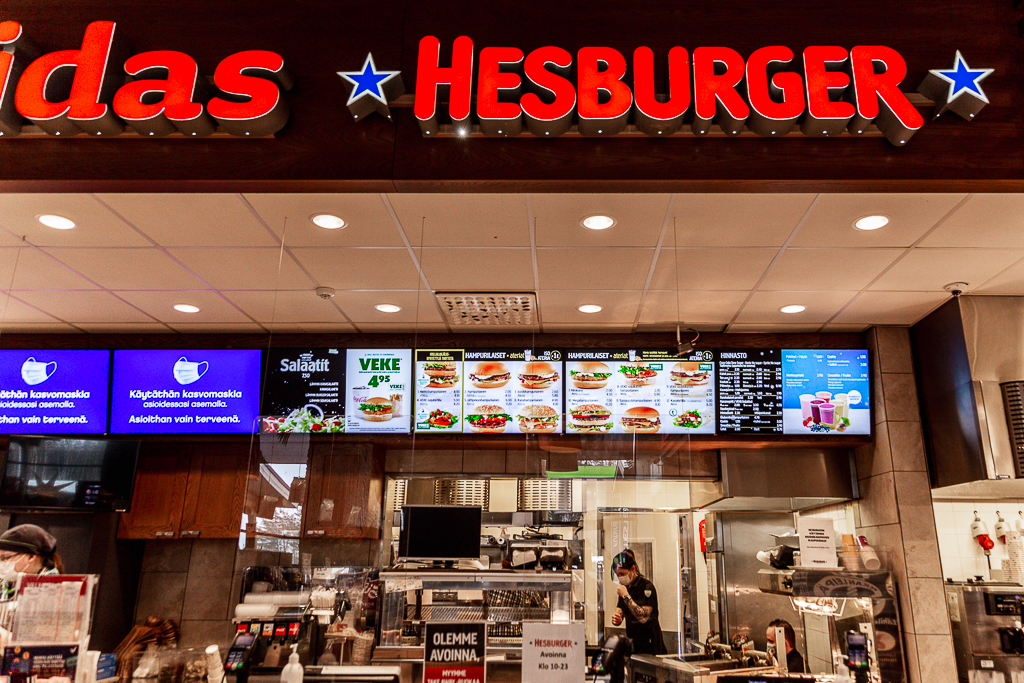 To address these challenges, Hesburger partnered with ZetaDisplay. ZetaDisplay's expertise in creating immersive and dynamic in-store environments perfectly aligned with Hesburger's vision for transformation. The solution entailed the installation of strategically positioned digital displays within the restaurants, primarily dedicated to menus and promotional campaigns. ZetaDisplay offered a comprehensive content production strategy and an advanced management system designed to fulfil the majority of Hesburger's in-store communication requirements.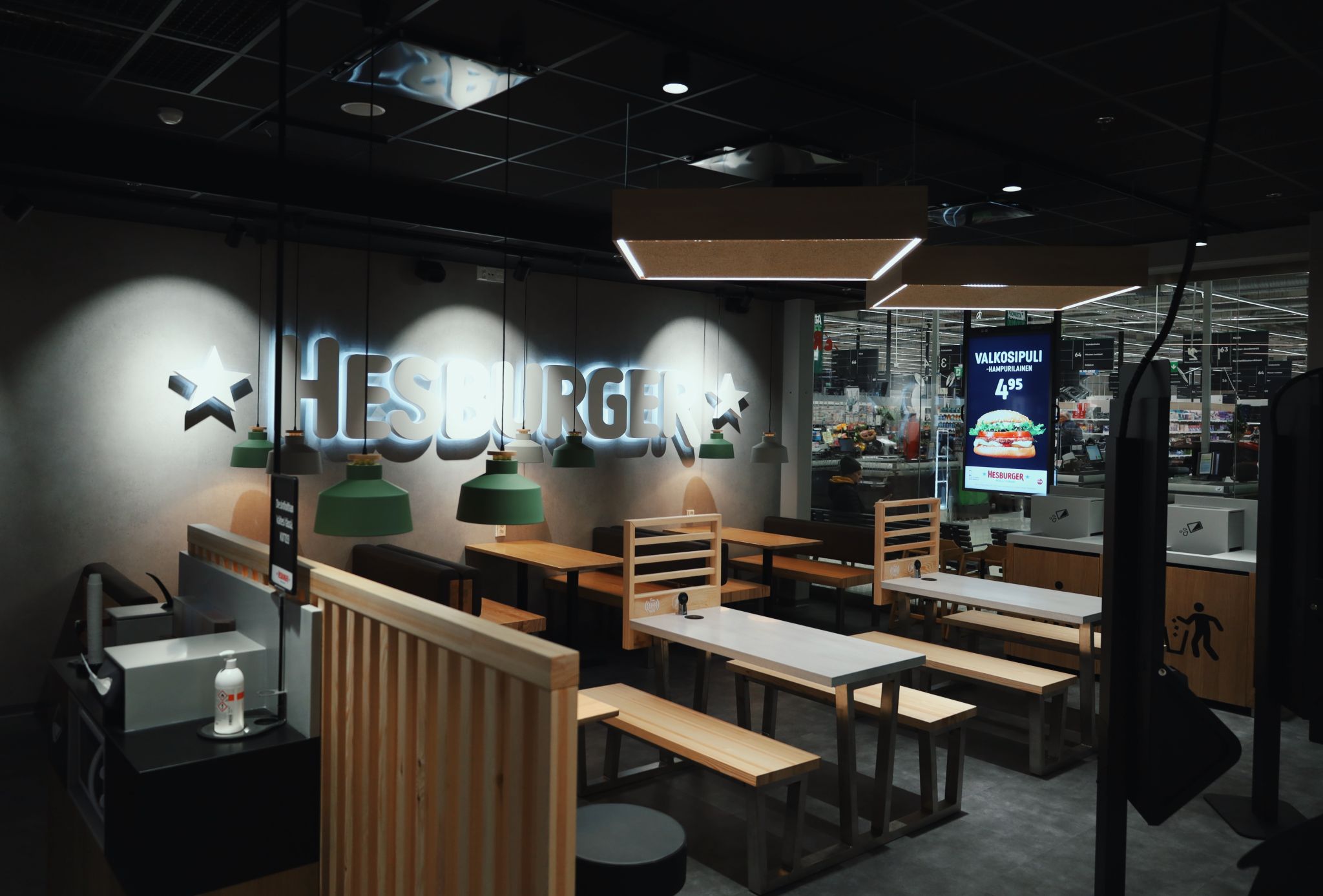 Benefits
The implementation of digital signage yielded substantial benefits for Hesburger. The transition from traditional paperbased menus to dynamic digital displays significantly enhanced the customer experience. One of the standout benefits was the ability to display real-time price information. This transformation empowered Hesburger to tailor enticing offers and ultimately drive higher sales. The utilization of digital signage facilitated quicker decision-making for customers, leading to improved conversion rates for targeted menu proposals.