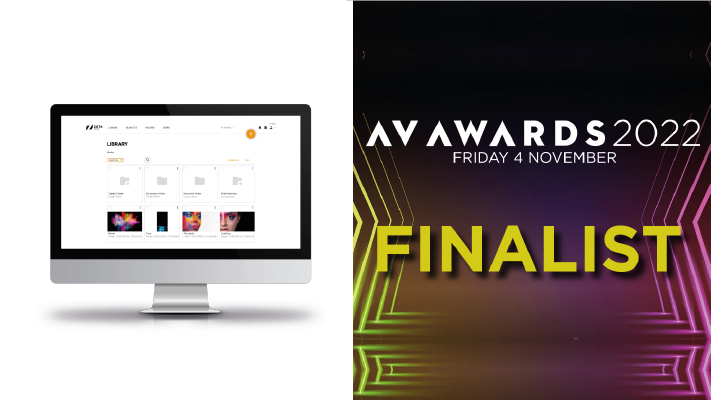 The AV Awards Technology shortlist has been revealed and Engage, our proprietary Digital Signage CMS software solution, is a finalist in the Digital Signage Technology of the Year category!
The AV Awards are the Oscars of the professional AV industry, recognizing the greatest global innovations of the last 12 months, with categories celebrating projects, products, individuals and businesses.
Engage is our game changing content management solution that has been designed specifically for Digital Signage. It combines 10 legacy software systems into one and the ZetaDisplay product team is continually developing the platform and adding more API integrations, so users stay ahead of the trends in digital transformation.
Engage seamlessly integrates with the wider marketing ecosystem, streamlining asset creation and delivering agile campaign management to facilitate omnichannel campaigns. Intelligent automated features scale and provide real-time business analysis to optimise performance.
Using Engage helps digital network owners to display the right message, in the right place, at the right time. From music and audio integration to mobile payments, AR, digital displays, kiosks and touchscreens, everything can be managed from the one scalable platform. 
The Engage platform has been specifically designed to allow advanced sustainability energy monitoring control, and for plug and play operations compatible with SOC and state of the art smart signage solutions.
The finalists will be announced at the AV Awards ceremony, taking place on 4th November in London. ZetaDisplay is also shortlisted in two Project categories – read the full story here: https://zetadisplay.com/double-av-award-finalists-2022/