How to Upload content?
You start by going to the Library(1). When in the library and in the correct folder you want to upload to you hover above the Action button(2) and select the Upload media file(3) from the list that shows up.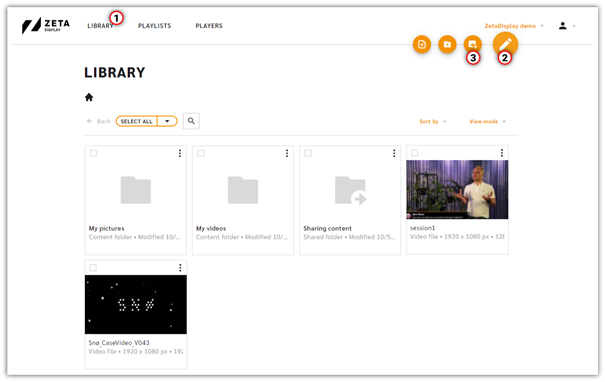 In the new window that shows up, you click on Select files(1). This opens your device's files and you can navigate to the files you want to upload, you can select multiple files at the same time.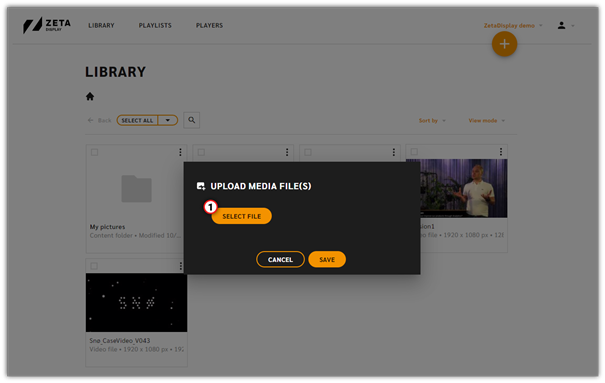 Now the files are shown as small thumbnails in the window and you can click the button Save(1) to start uploading them. Depending on the file size this might take a little while. After the upload is done the window will disappear and you will see your files in the folder.