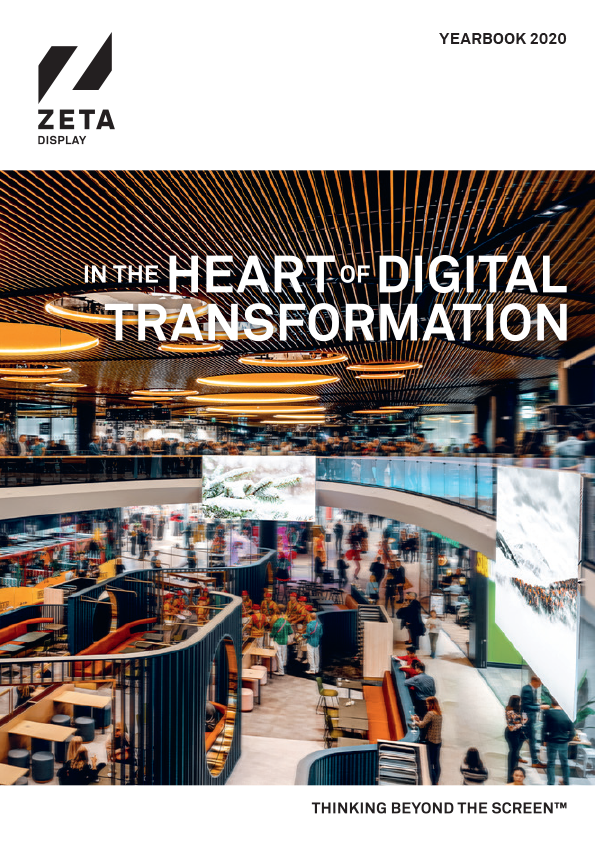 2020 has certainly been a different year, but it is one that has made us stronger.
We reflect on the last 12 months in our annual Yearbook and look at the vital role that Digital Signage has had to play in helping to keep people safe. We reacted quickly to expected effects of the pandemic to launch new solutions and a new software platform with expanded functionality in the Digital-Out-Of-Home area.
Discover more about our strategy and business concept, how our platform strategy is leading to a faster pace of innovation and read our Sustainability Report about our operations within Digital Signage.
Enjoy!