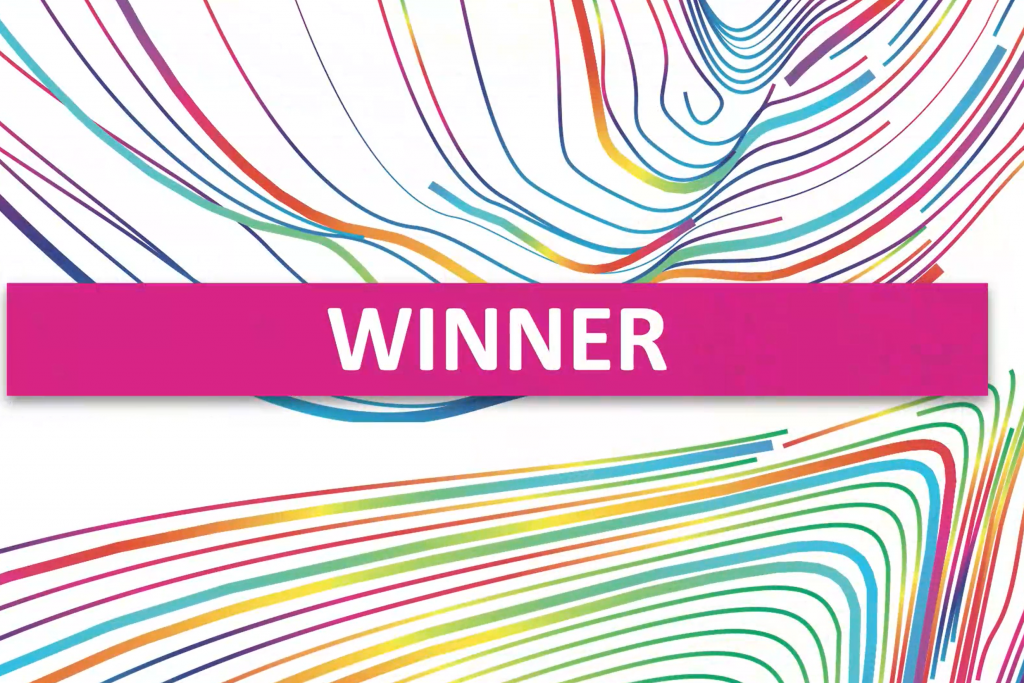 ZetaDisplay is a triple award winner of the prestigious Digital Signage Awards with accolades for content and creative execution, software management and for the overall visual experience of its solutions.
Winner – Brand Advertising and Media – Fredrik & Louisa
The company won the Brand Advertising and Media category for its turnkey solution for luxury perfumery, beauty and skin care brand Fredrik & Louisa. This flagship award recognizes ZetaDisplay's creative execution and content delivery for the brand's new flagship store in Steen & Strøm, Oslo's premier department destination.
Fredrik & Louisa wanted to invest in a Digital Signage solution that would enhance the guest experience and allow them to create a secondary revenue stream, targeting the high-end brands it represents.
Everything about this solution needed to appeal to be opulent, from ensuring the displays had pantone colour accuracy to reflect the true nature of brand materials to the placement, integrating screens into the furniture to ensure a luxury finish.
ZetaDisplay utilised its proprietary Engage CMS platform, designed especially for Digital Signage and accompanying omnichannel campaigns, to deliver an easy-to-use solution so that content could be easily imported, scheduled within playlists and shown across the signage network as desired.
The store signage was split into different zones, allowing the team to create campaigns that run in specific areas of the store and reflect these in the rate card options.
Read the full story here: https://zetadisplay.com/our-work/case-fredrik-louisa/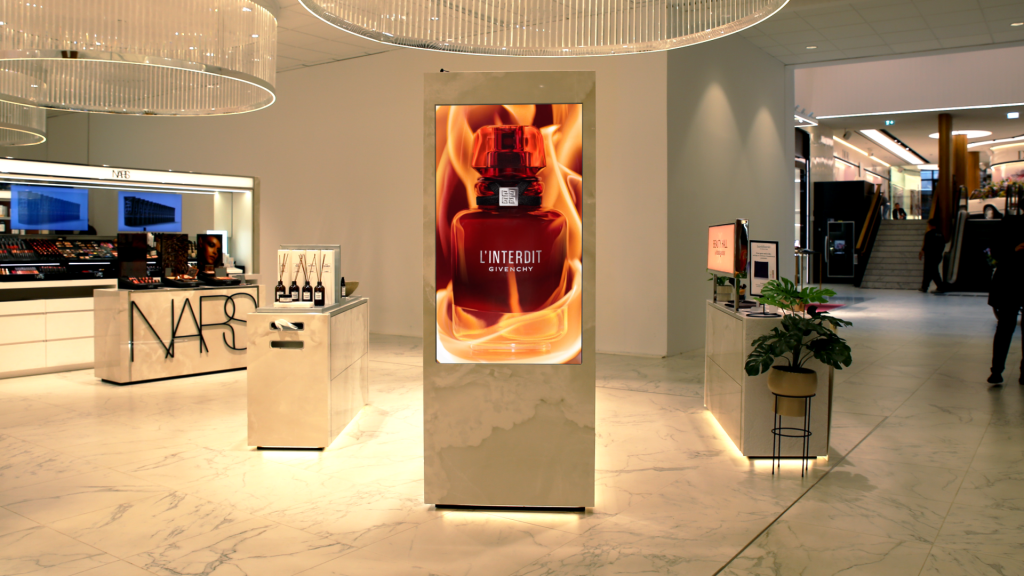 High Commendation – Best Visual Experience – DNB Hudson Yards
ZetaDisplay was awarded the High Commendation for its turnkey Digital Signage solution for DNB Hudson Yards for the Best Visual Experience.
ZetaDisplay designed and delivered a memorable and impactful arrival experience at DNB's new state-of-the-art North America regional headquarters, located at the prestigious 30 Hudson Yards, New York, also home to Facebook and Warner Media.
DNB realised that it needed to make the office a destination that people wanted to travel to for the cultural and social benefits. Gamification was an important element within the content delivery to provide and extra level of interactivity and engagement.
Guests and staff are greeted by a flagship 3.5 x 2 meter interactive LED display and register their arrival on an adjacent 0.75 x 1.2 meter touchscreen.
Guests can take control of the big screen with options to transform their surroundings with "SlowTV" content from Norway Live, including real-time views of iconic Nordic sights such as the Northern Lights. This showcases DNB's Norwegian heritage and its Powered By Nature brand messaging.
The content selection also includes live news feeds from 18 sources in addition to weather, local traffic and stock market data. This is displayed through a world map with zoom functionality that lets guests browse local and global information.
Using their mobile devices, guests can take control of the LED display with integration of AirConsole. The solution facilitates user phones to act as the controller and allows them to engage in live-gaming on the screen.  Users enter the code into their mobile then use that to play games, either individually or against others in the same waiting space.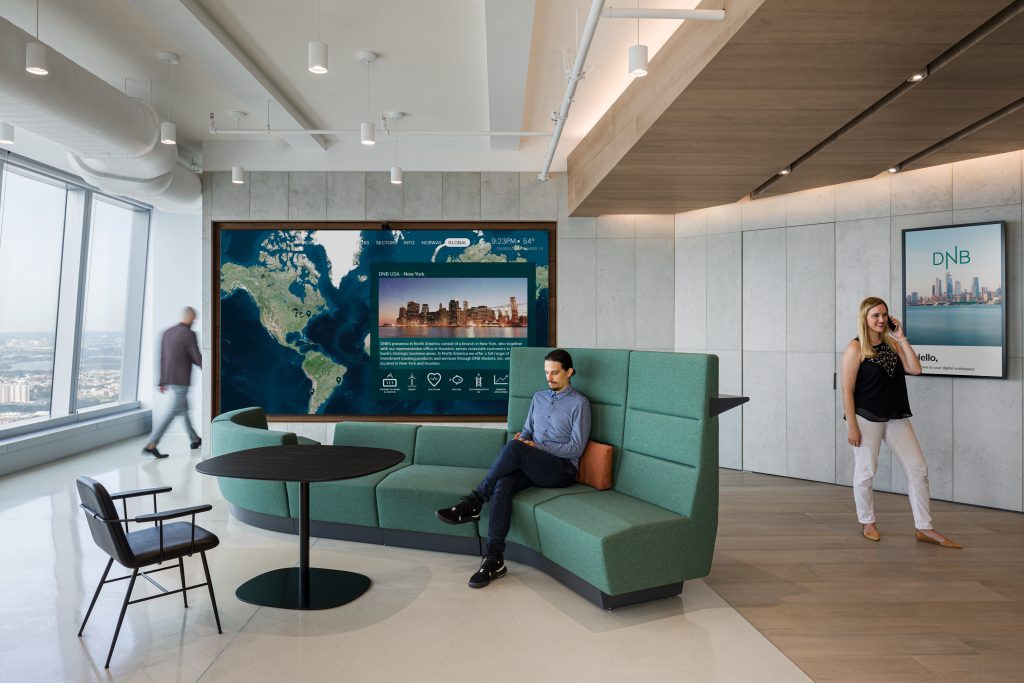 High Commendation – Best Management Software – DNB Hudson Yards
The fully integrated solution enhances workplace communication by improving focus and timeliness of messaging to increase staff engagement.
This is achieve using ZetaDisplay's Engage platform which ensures that content is easily be managed by the DNB team, with the ability to create new campaigns in the pre-defined brand style that are correctly sized for the displays.
ZetaDisplay created bespoke integrations for gamification, real-time news, SlowTV feeds and desk booking for employees and ad-hoc workers.
Guests and visitors of DNB at Hudson Yards claim this is one of the most technologically advanced offices in Manhattan, which is high praise in a city renowned for being one of the most competitive and progressive places in the world.
Read the full case study here: https://zetadisplay.com/case-dnb-hudson-yards/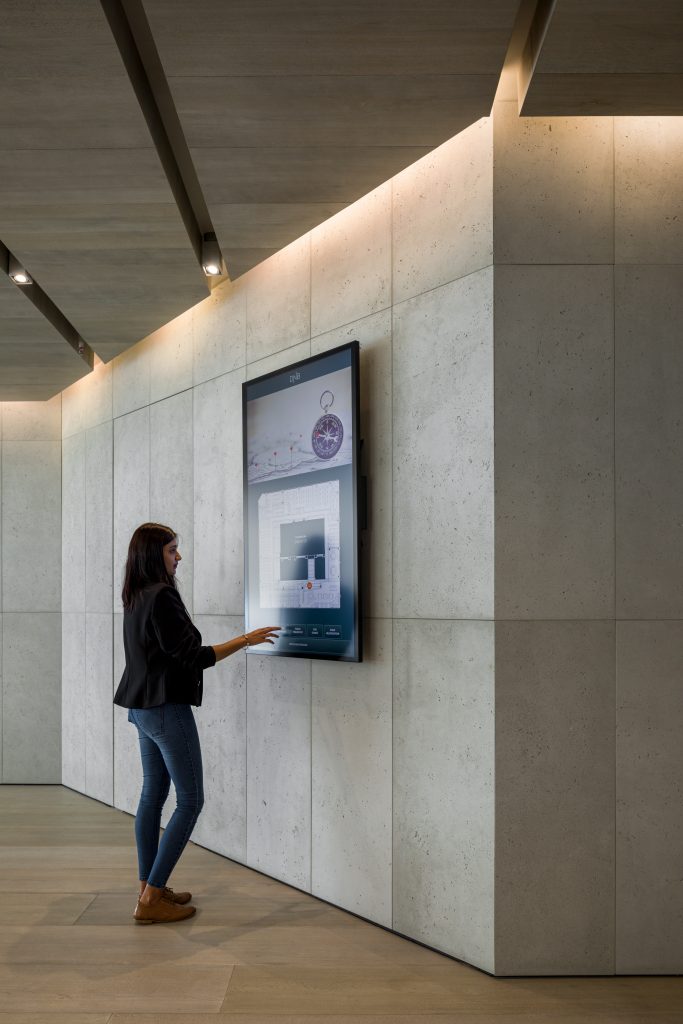 About the Digital Signage Awards
The global Digital Signage Awards annually celebrate outstanding campaigns, creative execution, technical innovation and remarkable media or placement solutions in the fields of Digital Signage, DOOH advertising and digital visual experiences.
In 2021 ZetaDisplay won the Digital Signage Award for Sports and Entertainment for its spectacular Digital Signage installation and futureproofed content strategy for SNØ.
Read the full story here: https://zetadisplay.com/zetadisplay-wins-global-digital-signage-award