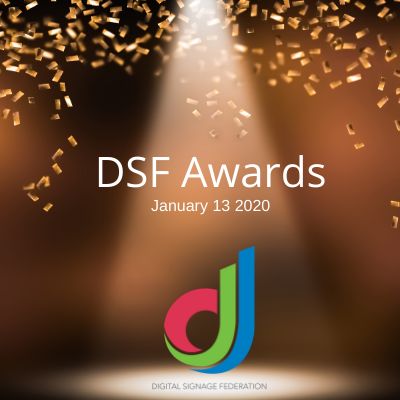 The winners of the inaugural DSF (Digital Signage Federation) Awards have been announced and we are delighted to have scooped the Silver prize in the Hospitality category for our work with cruise operator Hurtigruten.  
The Digital Signage Federation is the only independent not-for-profit trade organization serving the digital signage industry. The virtual ceremony took place on 13th January hosted by rAVe Agency and the DSF. 15 awards were presented following a judging process led by DSF members.
The work of our ZetaDisplay Norway team was recognised in the Hospitality category for transforming the traditional guest experience on-board two new cruise vessels through digital on-board experiences that increase immersion, engagement and entertainment for passengers.
Jørn Olsen, head of marketing-& analytics at ZetaDisplay Norway explains:
"We are incredibly proud of this project which was a true collaboration with our client to reimagine the guest experience onboard a cruise. We designed engagements delivered by the digital ecosystem to create a memorable first impression, entertain, inform with real-time updates, educate by bringing the Science Centre and expedition launch to life for explorers and to inspire sustainable behaviours and appreciation of the environment."