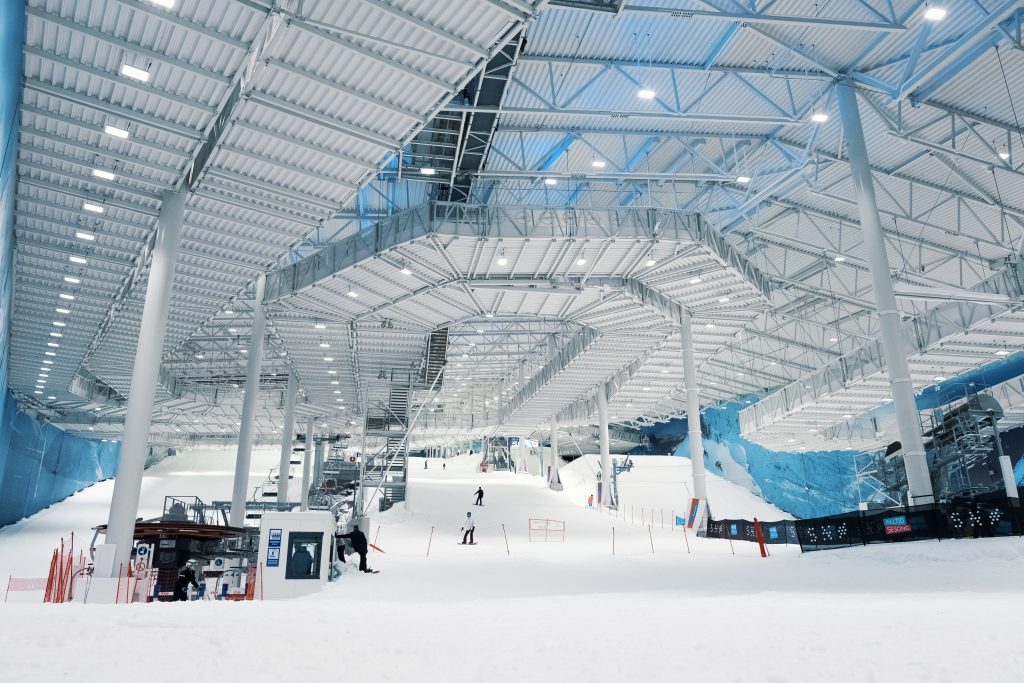 Let It Snø
The ZetaDisplay Norway team battled sub-zero temperatures, death defying heights and strict deadlines to deliver a spectacular digital signage solution to SNØ, the world's largest indoor ski hall near Oslo, Norway. In addition to the physical displays, the transformative and futured proofed content strategy is as engaging as the incredible new slopes. 
The centre opened in January 2020 and boasts 36,000m2 of snow-covered slopes and tracks, ideal for downhill skiing, snowboarding and cross-country skiing for beginners and professionals alike all year round.  
The project started in June 2018. With tonnes of solid ice covering the foundations, the digital solution required fibre and cabling to be specified during the initial planning phase-in, with no chances to change anything once the ice was in place! Pronto TV delivered a future-proofed solution that could grow with the venue to facilitate infotainment, live camera streams from within the arena, live TV and real-time social media and imagery integration. 
The visual display solution consisted of three large P 3,9 Expromo LED screens, located at the top, middle and bottom of the main slope, all with an IP 56 coating to protect them from the sub-zero temperatures. The flagship screen at the top of the big-jump area is 40msq and the second two are both 35msq. The LED located at the top is being relocated as a hanging unit above the cross-country tracks for better utilisation. The LED screens are connected with fibre from an external IT hub outside of the ski arena and each has its own player and PC, with content managed from one centralised platform.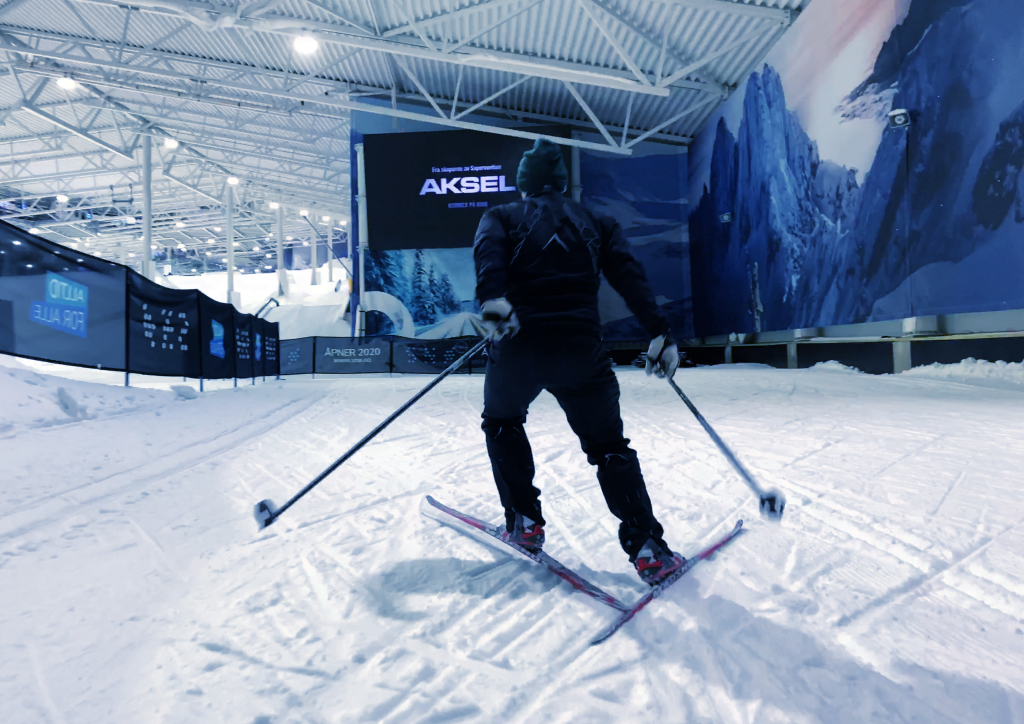 The team faced a challenging installation with temperatures of -16 degrees, freezing snow firing from overhead canons and having to traverse the steep slopes with a kit, giving the project an extra layer of complexity. 11.7 tonnes of steel, put in place using mobile cranes, and massive foundations hold the LED displays in place and professional climbers had to scale more than seven metres with the 75" displays to secure them safely to the truss.  
An additional eight Samsung OH75 outdoor screens are located on the ski lift, showing content including live footage of visitors on the slopes from their previous session, a reminder of the codes of conduct and advertising for the restaurants, sports shops and gym. Inside, 21 LG 4K screens run 24/7 for wayfinding and advertising, with dynamic content that changes for the different times of the day. 
Jørn Olsen, Head of marketing-& analytics at ZetaDisplay Norway explains:
"Handling the steel in these conditions was incredibly hazardous and whilst the screens were IP rated, some of the other kits including the players and PCs that we needed to test with was not! A lot of advanced planning went into making this project successful. We worked alongside the architects for the slope from very early on to make sure that everything we needed was factored in, as there was no room for error. Everything was completed in time for the launch and the solution still has room to grow with the client, with elements that they are not using yet but know they can evolve into." 
Morten Dybdahl, CEO at Snø comments:
"Pronto TV proved to be the perfect partner for this project. The team worked incredibly hard and acted as an extension of our own, with everyone working in unison in these tricky conditions to achieve this phenomenal end result. The digital signage solution encompasses features that we can use now and others that they foresaw we would need, and we have plans to utilise in the future without needing to add any extra infrastructure or cabling. That's exactly what we needed from a partner who truly understands our vision."