Two of our trailblazing projects delivered in 2023 have been recognised by the industry for their award-winning qualities as we receive two nominations in the prestigious Digital Signage Awards.
Taking place in Barcelona at the beginning of 2024, we have been shortlisted in the 'Results-driving, customer-facing solutions' and the 'Relevant, timely data-driven displays and creative' categories.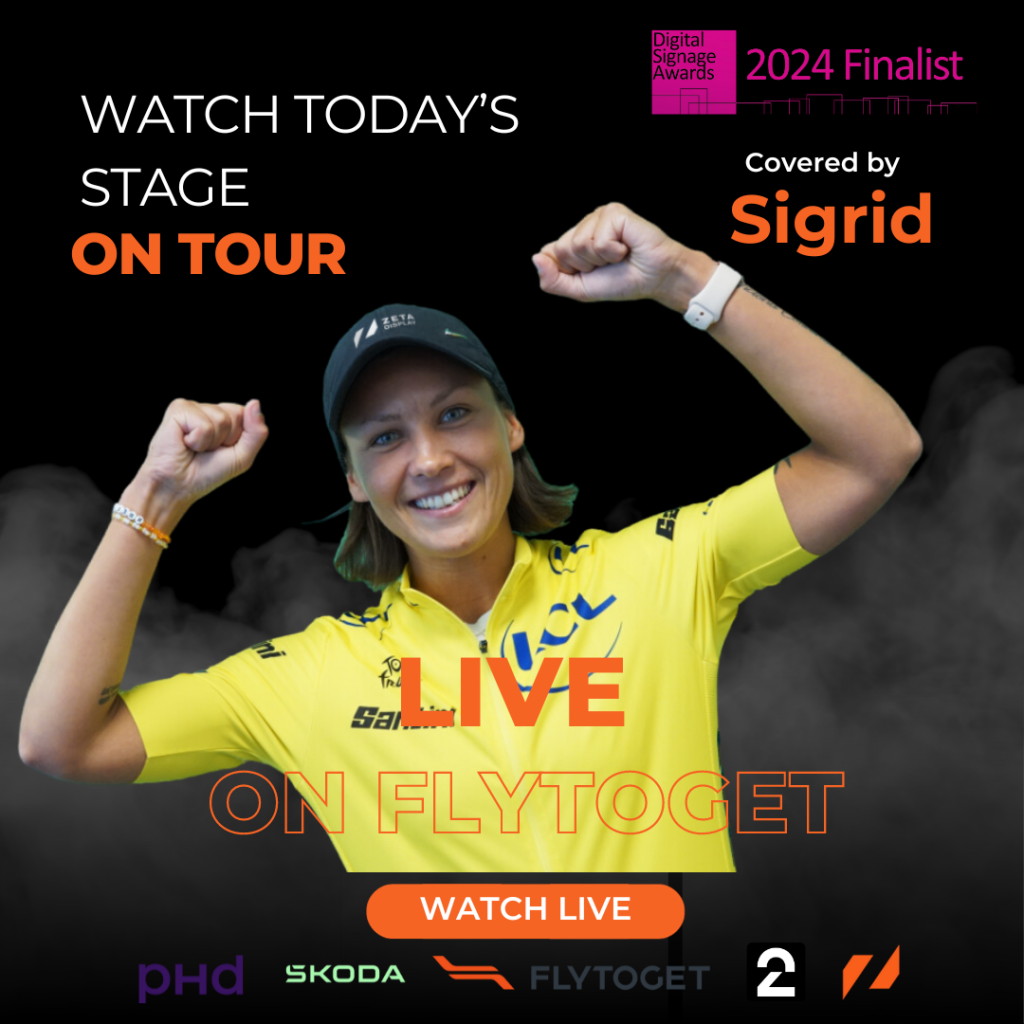 Our work with Norwegian airport express train Flytoget to bring live coverage of the world's premier multiple-stage bicycle race to passengers onboard is nominated for Relevant, timely data-driven displays and creative. This relayed the top action and highlights in real-time using Flytoget's own media network to keep passengers engaged with the onboard entertainment, rather than losing their attention to second screen devices. 
This was achieved using our proprietary CMS platform, Engage+ to manage the content, with a bespoke integration created to activate the live stream, delivered in collaboration with Flytoget Media, main TDF sponsor Škoda, and television network TV2.
In the Results-driving, customer-facing solutions category, we are nominated for our work that challenged established Digital Signage practices to deliver a refreshed in-store solution backed by data and analytics for a market leading Swedish retailer.
From the collection and analysis of qualitative and quantitative data, we identified 12 different zones and three types of post pandemic shoppers. These findings have reinformed the digital signage approach instore, and across the industry, enhancing effectiveness of messaging through display type, placement and content, redefining the purpose of the display based on where the customer is in their journey and ensuring each investment delivers significant sales uplift and ROI.
Winners will be announced in January at the awards ceremony which takes place during ISE, Barcelona.