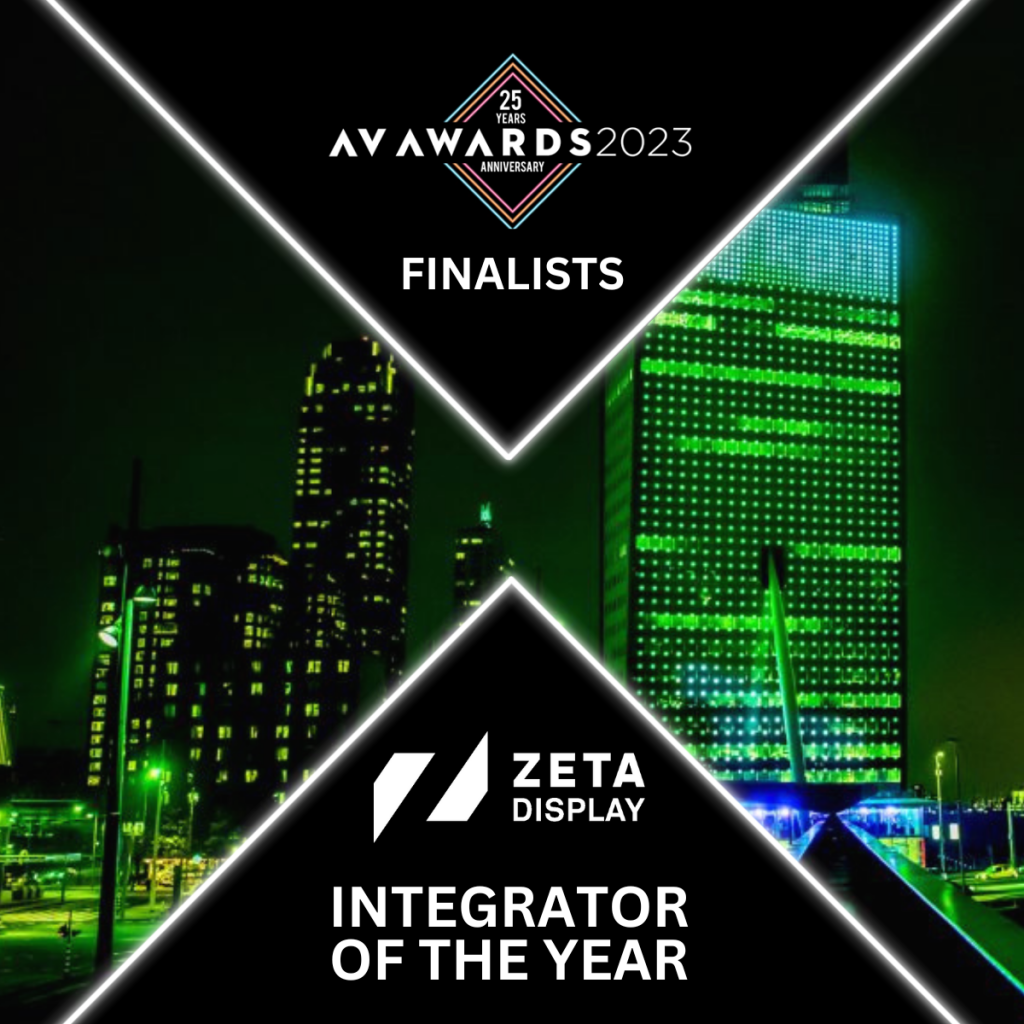 We have been nominated in the prestigious AV Awards 2023, for our innovation as a company celebrating the achievements of our global team. 
The AV Awards, now in its 25th year, recognizes the outstanding achievements of individuals, companies, technology innovations and projects from the best movers and shakers of the global AV industry.  
ZetaDisplay is a finalist for the highly coveted Integrator of the Year award. We have been recognised for our pioneering transformation over the last few years from being primarily a hardware business and into a turnkey solutions provider for Digital Signage, encompassing proprietary software, concept creation, innovative design and unrivalled market knowledge. 
Being a finalist in this highly competitive category is a true testament to the team at ZetaDisplay whose drive, determination and innovation continues to propel us forward as international leaders and change-makers.  
Keep your fingers crossed, the winners will be announced at the AV Awards ceremony in London in November.