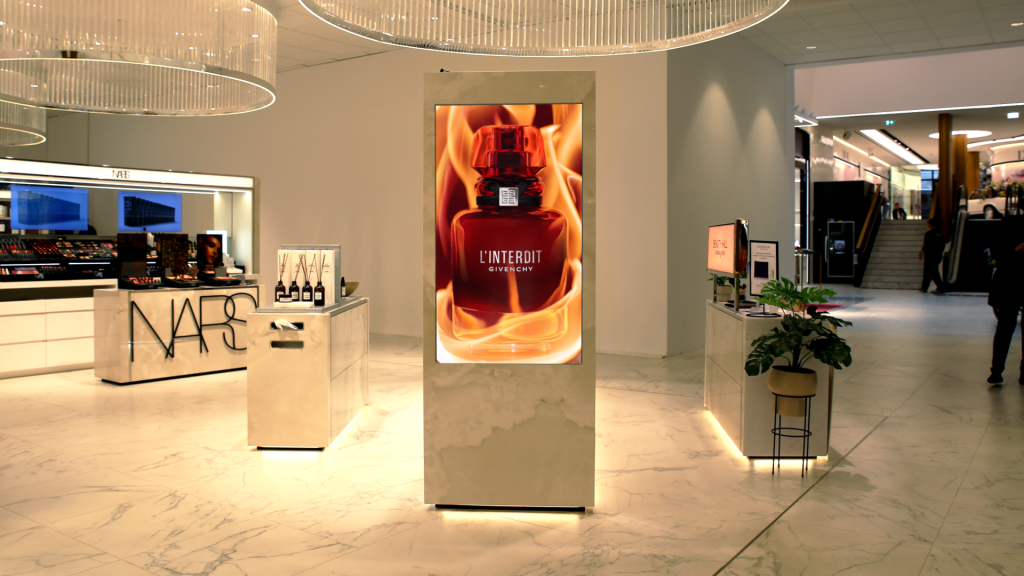 Full-service Digital Signage solutions provider ZetaDisplay and analytics pioneers Link Retail are partnering to discover the analytical truth behind which content really captures attention at EuroShop 2023.
Attendees visiting Booth A28 in Hall 6 will experience first-hand the effects different types of Digital Signage content has on customers. Proximity sensors, motion depth sensing cameras and video software will be capturing data and displaying the results in real-time on the booth to determine which style of content is the most impactful.
In partnership with Link Retail, the myth busting stand will put different styles of Digital Signage content to the test. The Booth will be split into six different zones each with targeted content and live data analysis displayed to pinpoint the trends throughout the day.
ZetaDisplay aims to propel the Digital Signage industry forward with future-proof analytics so retailers can get the best out of their Digital Signage ecosystem, drive sales, reduce waste and provide further advertising opportunities for brands.
Robert Bryhn, Chief Marketing Officer at ZetaDisplay explains:
"We want to give visitors concrete insight into what type of content performs best, but also showcase how live data and actionable analytics can be harnessed to increase the impact of in-store messaging.

"Analytics backed retail solutions can be used to explore visitor numbers, zone occupancy, dwell time and conversion to understand how Digital Signage placement and content has an impact in your unique customer journeys. Different strategies can then be explored for various factors, such as the time of day, to really respond to your customer requirements."
In addition, Link Retail will launch its Food Waste Management solution, which manages to reduce bread wastage in grocery stores between 30% and 50%, significantly reducing food waste and Co2 emissions. The sophisticated algorithm-based software optimises operations and reduces waste by monitoring sales and demand for produce to ensure fresh food producers are only making what they need on a given day which in turn saves the retailer from losing out on profits.
EuroShop is open now until 2nd March at Messe Düsseldorf, Germany. More information on the event can be found here.