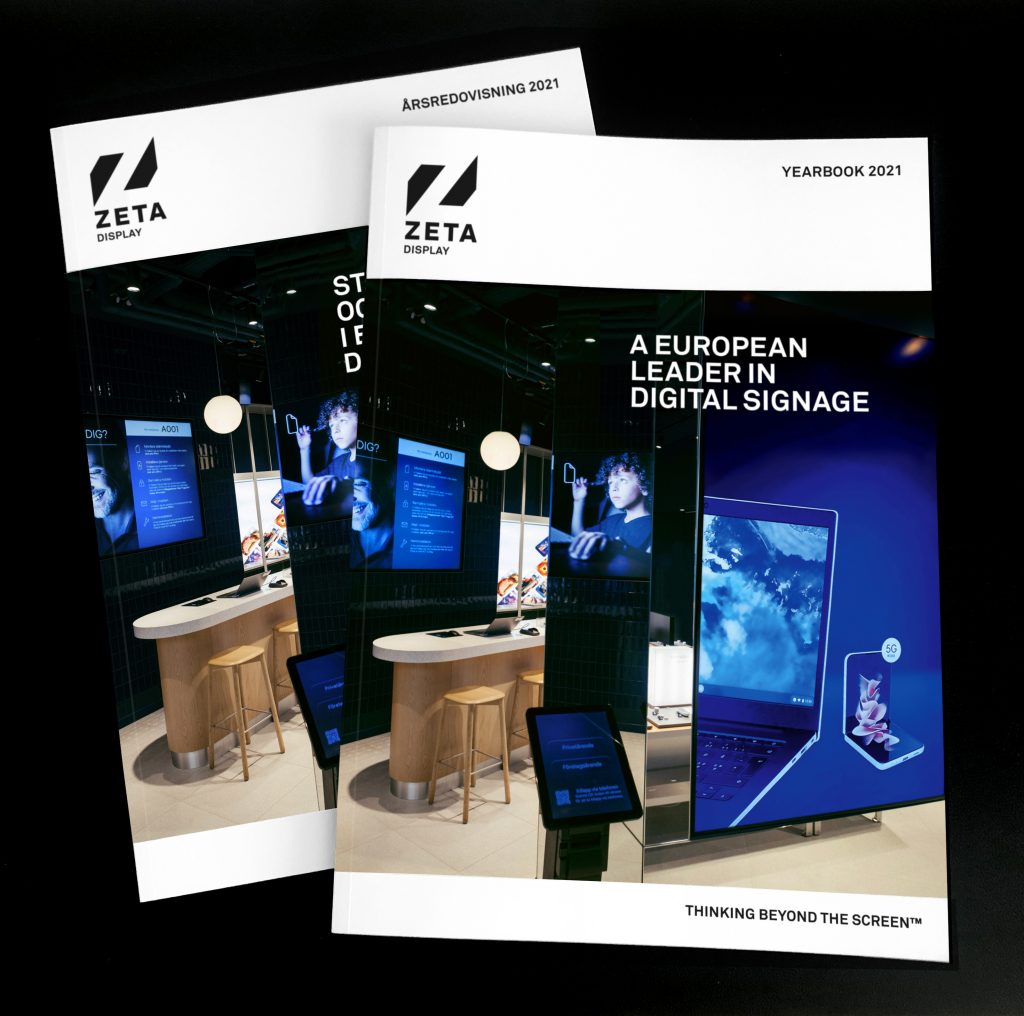 As we leave the financial year behind, we take with us a new owner – Hanover Investors, increased investments in product development, successful deliveries, continued trust from our customers, new business gains, committed employees and a string of strategic initiatives. We are proud to have seen significant increases to both net sales and share of SaaS revenues as a result of the Group's strategic business focus.
Our CEO Per Mandorf explains – 'ZetaDisplay is now well positioned to meet the market in 2022 and onwards with a strong international comprehensive offering, a relevant modern product platform and an evolving functional organisational capability. In close collaboration with our owner we plan, in the coming years, to significantly accelerate ZetaDisplay's continued growth.'
Discover more about our strategy and business concept, how our platform strategy is leading to a faster pace of innovation and read our Sustainability Report about our Environmental, Social and Governance (ESG) within Digital Signage.
Taking the Digital Signage industry one step further…
Enjoy!
Check it out in Swedish here: https://lnkd.in/eWUJw6YD or English (short edition) here: https://lnkd.in/em2Qcp3e