Guest Blog – Florian Rotberg, Invidis Consulting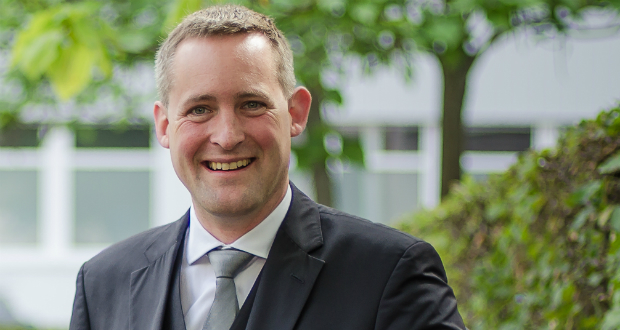 Has it been as bad as everyone feared, how have things changed, where have we seen growth and what's yet to come?
We spoke to Florian Rotberg, MD of Invidis Consulting who has the marketing insight and data at his fingertips to find out:  
2020 from a digital signage preservative wasn't as bad as people thought.  
Q4 is traditionally the strongest quarter for the Digital Signage industry, as this is when a lot of budgets and investments are released. Despite the global pandemic this still appeared to be the case. Some of the reports we've seen even indicate that Q4 2020 was as good as Q4 2019, although that is still to be confirmed officially.  
This has led to an encouraging start for Europe going into 2021, although now is still not the time when we'll be seeing the big roll outs. Most retailers are finalising their digital strategy and adding more digital touchpoints based on the trends they've been seeing from their customers.  
We have seen a rise in flagship and experience stores opening, and this is likely to continue.  
These are becoming a vital mechanism for traditionally online based businesses as a way to reach out to new customers and give them the opportunity to experience the products that they are looking to buy.
Peloton, for example, opened a store for customers to experience its exercise bikes before buying one to use at home and join the social fitness craze, where they get to sweat it out whilst being connected to a live trainer and a large community via the display, powered by digital signage.
Again, this is something that you might not have expected during a global pandemic, but customers do still want to be able to touch and experience products before they make their decisions or big investment purchases. This will be an important part of building and maintaining a brand image for the future. 
Data has played a huge part in the last year, and will continue to do so.  
For the first time, the demand for analytics has not been driven by the industry, but by the brands themselves asking for more ways to measure their impact and performance.
This has uncovered challenges about how you collect and analyse data between the online and the offline space. For the brands that have predominantly been in physical retail locations are now building an online community, they are discovering for the first time the challenges of things like GDPR.
Something that we'll be seeing in 2021 is the first generation of Digital Signage networks reaching their end of life.  
For systems that were installed during the digital out of home boom of five-six years ago in Europe, this will be the first time that we will see large scale, new networks being integrated. This brings with it significant opportunities for manufacturers, solution providers and content management experts to unveil the next generation of digital ecosystems. 
Digital needs to be flexible.  
Retail concepts and design are changing incredibly quickly, with the need for more digital touchpoints always arising as brands learn more about their customer's new shopping habits.   
Immersive experiences within brand and flagship stores will still be a key focus.  
LED displays will play a big part in this, helping to immerse customers into ever-changing and evolving virtual worlds. There are still challenges around more personal approaches, such as virtual reality through headsets due to hygiene, but we will see this mechanism for engagement rising again when it is safe to do so.  
Touch is still the most common way of engaging with customers, through POS displays and signage that allows them to customise a product or design their own experience. It was feared that this would demise during the pandemic but people are so ingrained into this way of operating, having spent so much time with mobile phones, that they continue to be popular. Getting the content right on these displays is the real challenge, and one that we'll take into 2021 and beyond.
Florian Rotberg is the Managing Director of Invidis Consulting, a primary source of news and renowned European consulting firm for Digital Signage and digital-out-of-home, with expertise in consulting, research, communications and events.