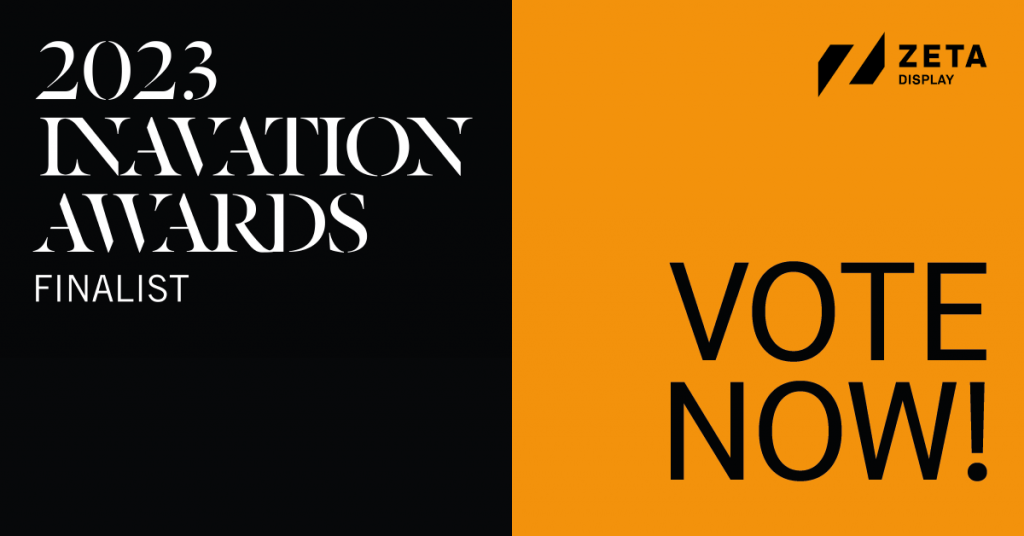 The Inavation Awards Technology shortlist has been revealed and our proprietary CMS software Engage is a finalist in the hotly contested Digital Signage category.
The Inavation Awards recognise the best technology innovations, project solutions and companies that are shaping the global AV industry. The technology categories celebrate the latest developments and game changing solutions of the last 12 months, with the winners voted for by the industry.
Our Engage content management software has been recognised for streamlining and simplifying Digital Signage management through its intuitive user friendly interface and its ability to integrate with the wider marketing ecosystem.
Engage is constantly being developed by the ZetaDisplay international developer team to include new features, platform integrations through standardized APIs and capabilities, ensuring that it is always one step ahead of the trends in digital transformation.
This is the second technology awards recognition that our Engage software suite has received and another positive milestone in building the external credentials of the Engage CMS software solution across international markets as Engage hits a milestone of 15,000 global players.
Voting for the Inavation Awards is now open and we would love your support to become the Digital Signage award winner.
Voting is open until 13th January 2023, click here to vote now:
*To ensure verification, AV professionals must be logged in to the Inavate website to vote. If you don't already have an account with Inavate, you will be prompted to follow a short and free registration before voting.
Winners will be announced on the 31st of January at the ISE expo in Barcelona.