Trasig Skärm
Om skärmen är trasig/sprucken utan reparationsmöjlighet måste en ersättningsbeställning göras. Kontakta Swedish Match supporten om du behöver hjälp med detta.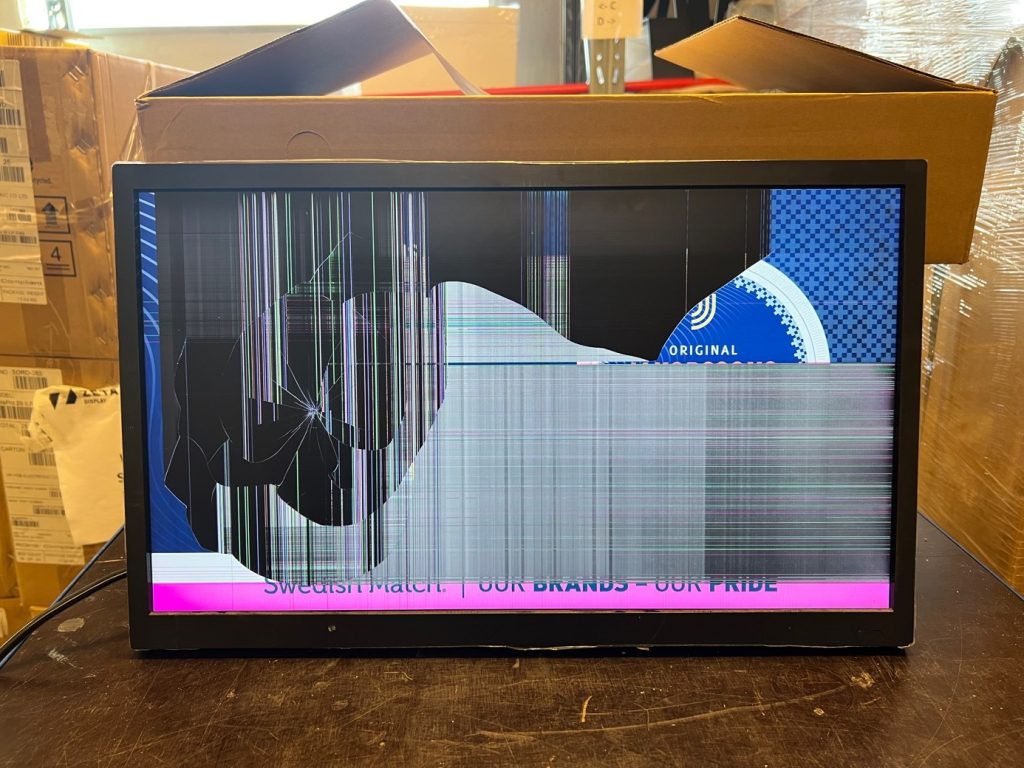 Problem med backlight, bakgrundsbelysning
Om skärmen inte är fysiskt trasig men skärmens ljusstyrka bleknar (ta en titt på bilden nedan.) måste en ersättningsbeställning också göras. I vissa fall täcks denna typ av skada av garantin beroende på hur gammal skärmen är.
Ett supportärende måste i då registreras hos ZetaDisplay på: https://zetadisplay.se/customercare/


Följande information måste finnas med i ärendet:
1. En detaljerad beskrivning av problemet
2. Butiksnamn och plats
3. SM-ID (Swedish Match egna butiksID. Exempelvis: M-1000XXXXX)
4. Serienummer på skärmen (Om du är osäker på hur man hittar serienumret, följ guiden med titeln "Hur man hittar serienumret"
5. Typ av kylskåp (Normal eller ZYN)
6. Skärmens placering. Exempelvis: Ovanpå kylen, på dörren etc.
7. Skärmstorlek (13", 22", 32", 37" (stretch), 43", 55")
8. ID, etikett på Teltonika-routern eller USB-stickan.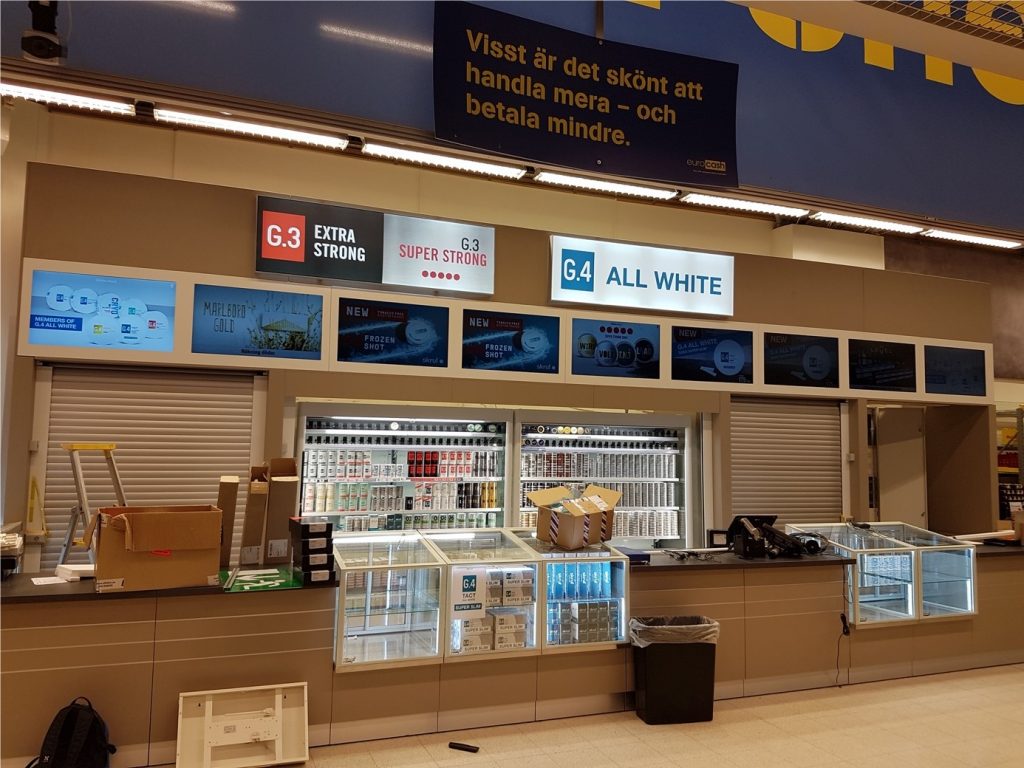 1. A detailed description of the issue
2. Store name & location
3. SM-ID (Example: M-1000XXXXX)
4. Serial number of the screen (If you are unsure of how to locate the Serial Number, please follow the guide titled" How to locate Serial Number"
6. The screens placement Example: On top of fridge, on door etc.
7. Screen size (13", 22", 32", 37" (Stretch), 43", 55".
8. ID/Label on the Teltonika router/USB stick.