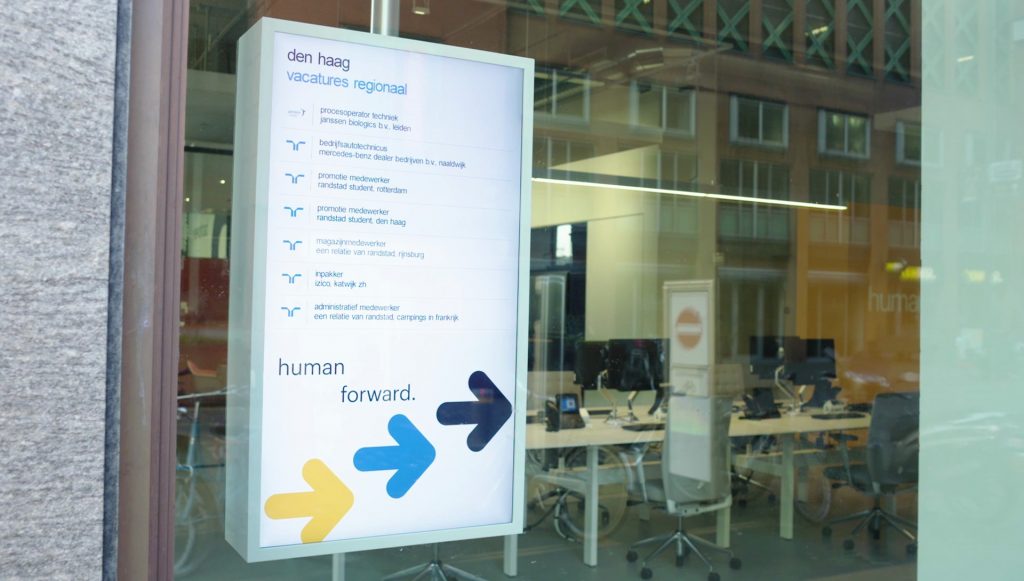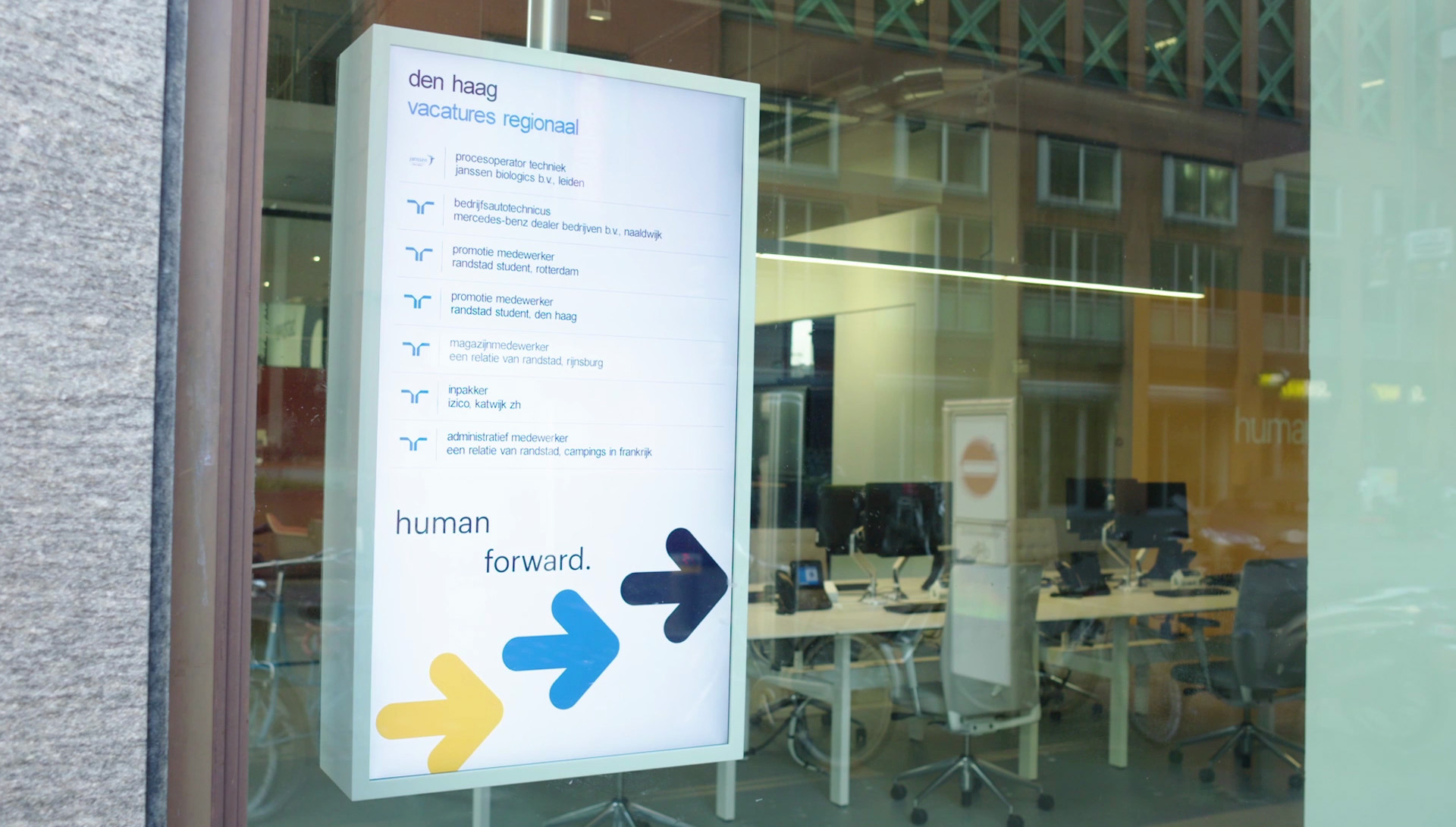 We have renewed our contract with Randstad Group Netherlands for an additional three years to continue supporting over 60 Randstad branches with digital signage, content creation and management services.
Randstad is the number one recruitment agency in the world and plays an important part in helping people find a job and shape their careers. With the rise of the internet making recruitment information instantly available to everyone, Randstad invested in a digital signage solution to bring the online and the physical worlds together.
We gained international recognition working with Randstad in 2014 to fully digitalise the windows of its branches. Vacancies are automatically displayed on the screens, with content taken from a centralised database but filtered by zip code to achieve maximum relevance in all locations. This is 95% automated to ensure speedy communications and take the pressure off staff, who have more time to focus on their daily tasks.
Once job seekers have been enticed inside, they can interact through touch screens to register and search for specific vacancies immediately.
As well as external communication, we also support Randstad's internal comms. At the head office, each floor has screens displaying up-to-date information relevant to staff to help them keep connected throughout the day.