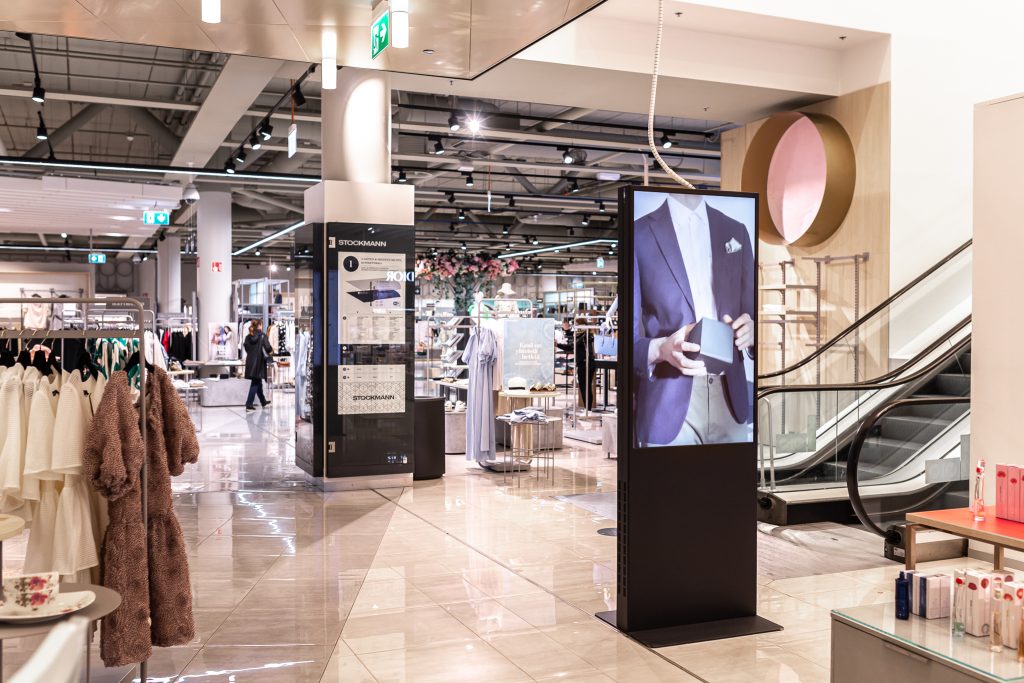 Digital signage has revolutionized the way businesses communicate with their customers. Gone are the days of static displays; today's digital signage solutions offer dynamic and interactive experiences.
One of the key advancements in this technology is the ability to personalize content for targeted audiences. By tailoring messages to specific demographics, interests, needs and behaviours, businesses can enhance engagement, deliver relevant information and create memorable experiences.
In this article, we'll explore the importance of personalization in digital signage and the benefits it brings to businesses.
Captivating Attention with Relevant Content
Personalization allows businesses to grab the attention of their target audience by displaying content that is relevant and resonates with them. By leveraging customer data, such as demographics, location, or purchase history, digital signage can deliver targeted messages, promotions and recommendations. This ensures that viewers are presented with content that aligns with their preferences and needs, increasing the likelihood of capturing their interest and engagement.
Enhancing Customer Experience
A personalized digital signage experience can significantly enhance the customer journey. For instance, in a retail environment, displaying personalized recommendations based on past purchases or browsing behaviours can assist shoppers in discovering new products they may be interested in.
Similarly, in a QSR (Quick-service Restaurant) setting, customized welcome messages or relevant information about orders can provide a more tailored and memorable experience for guests.
Driving Sales and Conversions
Personalization in digital signage has the potential to drive sales and conversions. By showcasing targeted promotions, limited time offers, or upselling opportunities based on customer preferences, businesses can influence purchasing decisions and encourage impulse buying or help them make the transaction faster. The ability to customize content for specific audiences helps create a sense of exclusivity and relevance, increasing the chances of converting viewers into customers.
Adaptability and Real-Time Updates
Digital signage's dynamic nature allows for real-time updates and adaptability. With personalized content, businesses can make on-the-fly changes to reflect changing customer behaviours, inventory availability, or current trends. Whether it's updating menu items, showcasing live social media feeds, or displaying personalized messages based on external factors (e.g., weather conditions), personalization ensures that the content remains fresh, engaging, and contextually relevant.
Data-Driven Insights and Optimization
Personalization in digital signage generates valuable data insights. Through A/B testing or by tracking viewer interactions, engagement rates, and conversion metrics, businesses can gather actionable data to optimize their content strategies. These insights can help refine targeting, identify content gaps, and continuously improve the effectiveness of digital signage campaigns. Data-driven optimization ensures that businesses deliver the most compelling and impactful messages to their audiences.
In the era of information overload, personalization is a key driver of success in digital signage. By customizing content for targeted audiences, businesses can captivate attention, enhance customer experiences, drive sales, and optimize their messaging strategies.
To start your Digital Signage Journey, get in touch with a member of our team today Contact us.