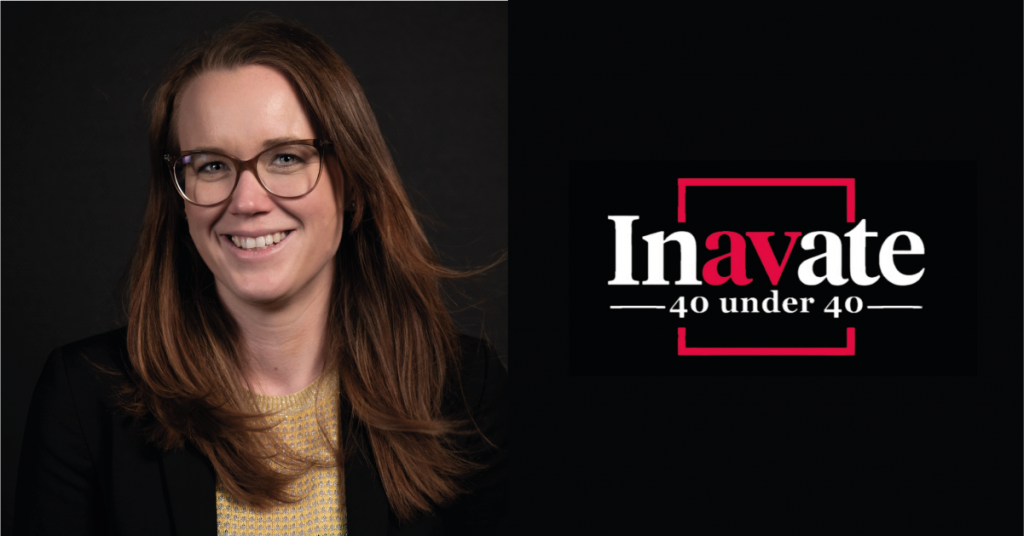 ZetaDisplay's Chief Product Officer & Country Manager, Johanna Webb, has been included in Inavate's 40 under 40: Class of 2022 which celebrates the best and brightest of the AV industry's up-and-coming talent.
This year's 40 under 40 class focuses on AV professionals who are shaping, leading and disrupting the AV industry across the EMEA region, making waves with personal achievements, contributions to the industry and thought leadership. Johanna was 1 of only 9 women recognised in this year's 40 under 40 list paving the way for talented female industry leaders and carving out space in a once totally male-dominated industry.
The Class of 2022 saw the strongest field of applicants yet, demonstrating leaders that not only made a solid contribution to the industry, but also a solid representation of industry leaders that are committed to the wellbeing and success of their teams and colleagues.
Johanna is a long-term rising star at ZetaDisplay and has consistently delivered within the product team. Most notably, for the last two years she has been instrumental in implementing our product strategy with a clear focus on growth, innovation and profitability at its core.
Johanna led the transformation of our proprietary CMS system, Engage, which involved migrating 11 different legacy softwares into two flagship products. She was responsible for recruiting three central teams to implement the change ensuring the best talent was recruited, to build a strong, skilled team.
The 40 under 40 initiative offers an opportunity to recognise the talents of young professionals in the industry, at a time of skills-shortages within the industry and a growing drive to expand and recruit new AV professionals. Johanna acts as a role model for younger generations looking to step into the world of AV and we hope this achievement will inspire others to start their careers in this exciting industry.