As consumers return to retail spaces, digital signage platforms have an important role to play. From live content to keep shoppers informed of the latest news to brands showing solidarity with their customers, getting the tone and timing right within the message is essential.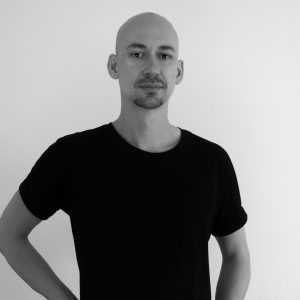 Our Art Director Linus Nilsson shares his top tips for maximising the effectiveness of these platforms.
Safety first
Show customers how you've changed your practices to keep them safe.
Let them know what to expect and equally what is expected of them. With everyone doing things slightly differently there is a sense of relief when you walk into an environment and can clearly see the process in place that you can follow. Express this in a compassionate and caring way and you'll help establish a relaxed and calm environment.
Keeping it real
The business of digital signage has evolved to a dynamic way of presenting information.
Real-time content and feeds have become a priority. From showing the latest news and regulations to tracking the number of people instore and presenting clear visual messages when capacities have been reached. Customers are looking to these visual directions to keep them feeling safe, secure and connected.
Design for the customer
Considering how your message is going to be perceived by the customer in their environment has never been more important.
Be selective about the information you're sharing and consider what they need to know in that very moment. At a store entrance, for example, presenting the most attractive offers will attract the right customers. Further in, providing wayfinding and answers to the most common questions will give your customers a better experience and take the pressure off your staff to have to answer the same things time and again.
Timing is everything
This applies in two ways. Firstly, think about where customers are seeing the message and how much time they will have to take in the information. Customer lounges are great places for longer stories to be told, as the customer has time to take it in and appreciates the entertainment.
Secondly, this applies to the message that you are sharing. Queue lines are not the place to talk about a fantastic offer that the customer may have missed! The messages here should reinforce that they have made great purchasing decisions and make them feel awesome for engaging with your brand.
Avoid visual shouting
For a campaign to be really effective it should be the value itself that calls for attention.
It doesn't have to be about direct selling all the time. Give people something beautiful to look at to draw them into the lifestyle that your brand can create for them. Getting the balance right with informative content mixed with emotion will make you more memorable.
Interested in learning more? Get in touch: