Next generation of our company culture
Retail franchisee and operator Ingka has been experiencing a shift in its working patterns at its USA HQ in Philadelphia, moving from a space where workers were based on a daily basis pre-Covid to a hybrid workplace model, with people splitting their time between the office and at home.
They turned to ZetaDisplay to help them define what was a priority within the office space and realised that it isn't just about factual information sharing, but more about engagement and the next generation of company culture.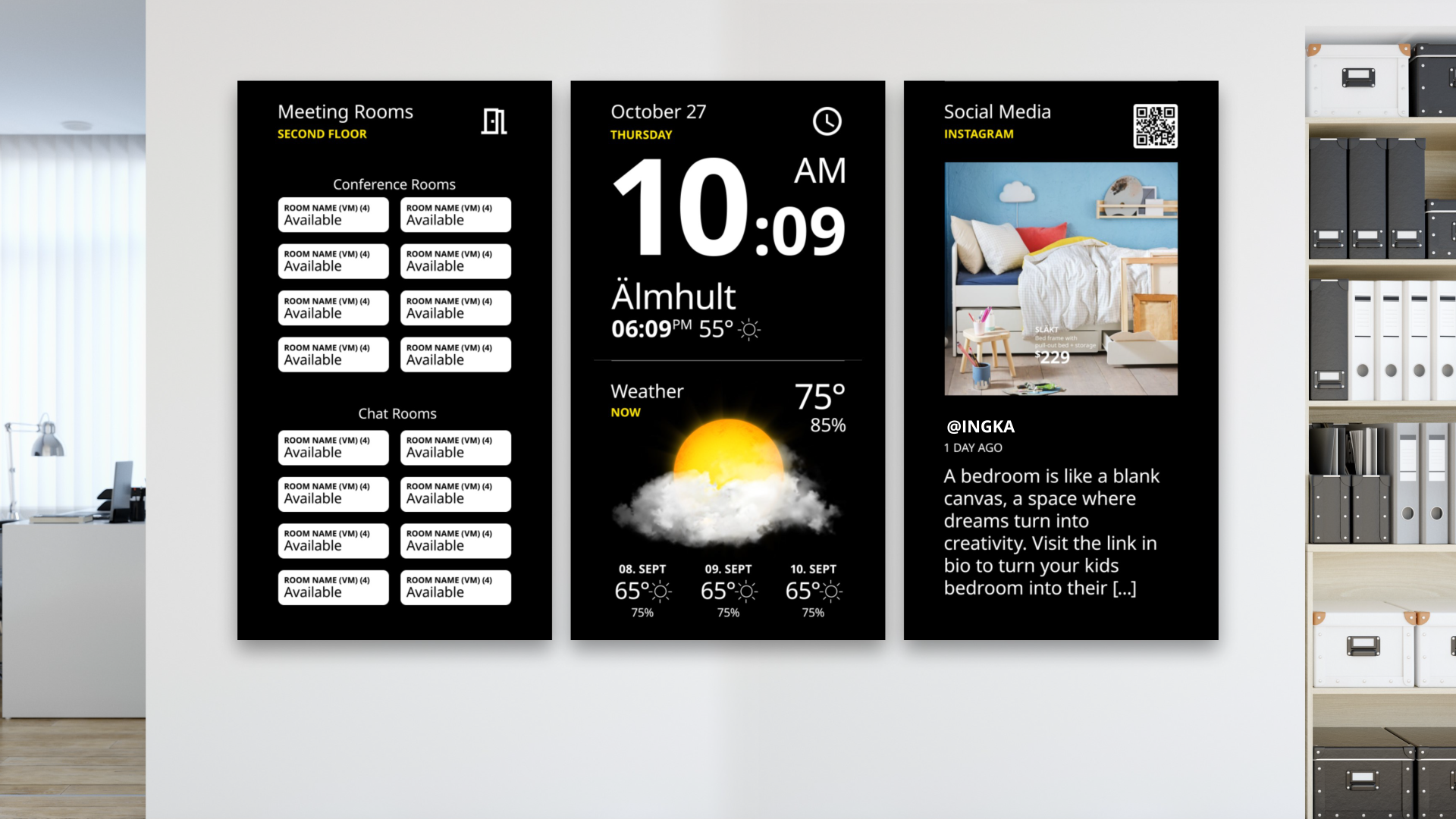 Challenges
Ingka recognized that the purpose of the office has changed. With people now able to perform their role at home, the office has become a destination that people visit when they need to collaborate with colleagues in person and for cultural and social benefits. In response to this change in people's working patterns, Ingka wanted to deliver a renewed experience that would capture people's attention from the moment they entered the office. This also needed to provide the core functionalities of sharing valuable information relating to meeting room availability, creating a space for social engagement, and delivering inspirational messages to nurture creativity.  
To deliver all of this, Ingka needed a Content Management Solution (CMS) that they could easily access to update the information when required, and dynamic feeds that automatically update so that the messaging is always fresh and relevant. They also needed bespoke integrations with social media channels, meeting room booking software and a gamification platform to enable competitive gaming on the big screen.