Manage your digital signage – the easy way
Curabitur blandit tempus porttitor. Etiam porta sem malesuada magna mollis euismod. Sed posuere consectetur est at lobortis. Maecenas sed diam eget risus varius blandit sit amet non magna. Aenean eu leo quam. Pellentesque ornare sem lacinia quam venenatis vestibulum. Cras mattis consectetur purus sit amet fermentum. Cras justo odio, dapibus ac facilisis in, egestas eget quam.

awfafw awfawf awfawffa
Try our platform – free for 30 days
Digital Signage is a great way to connect with customers. But how can you make sure the right content really is displayed in the right place at the right time?
The answer to that question is: with our Digital Signage platform. It makes it easy to plan and structure your content – and to create your own broadcast. Getting started is as easy as plug and play.

Our standard ZetaDisplay Engage CMS platform features a user-friendly interface, containing over 100 templates, a comprehensive database and standardized API's to connect with a customer's wider digital ecosystem. It has been designed for companies of all sizes to quickly rollout a comprehensive digital signage solution with minimal technical and installation requirements.
"It feels high tech, but it is super easy to use."
Niri O. Tveita, Expedition Leader, Hurtigruten.
The benefits of our Digital Signage platform
Easy to plan the right content, in the right place at the right time
An intuitive and user-friendly content management system with drag-and-drop functionality
Easy to customize content playlists to specific screens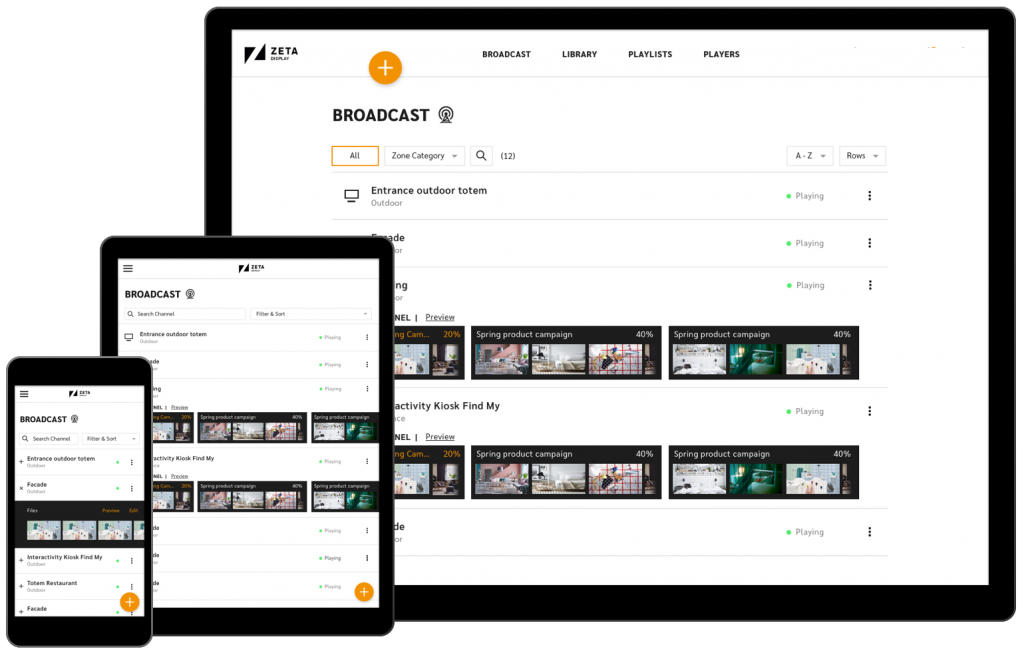 How it works
With our Digital Signage platform, you can easily create a broadcast for your own communication network for one or more screens, at one or multiple locations. Here's how it works:

Sign up
Sign up for your 30-day free trial.
No strings attached – no purchase is required.

Install the software
Use our digital plug-and-play manual to install the software. It's an easy x minute process.

Drag, drop & build
Simply drag and drop your content into the platform and send it to the right screens with the push of a button.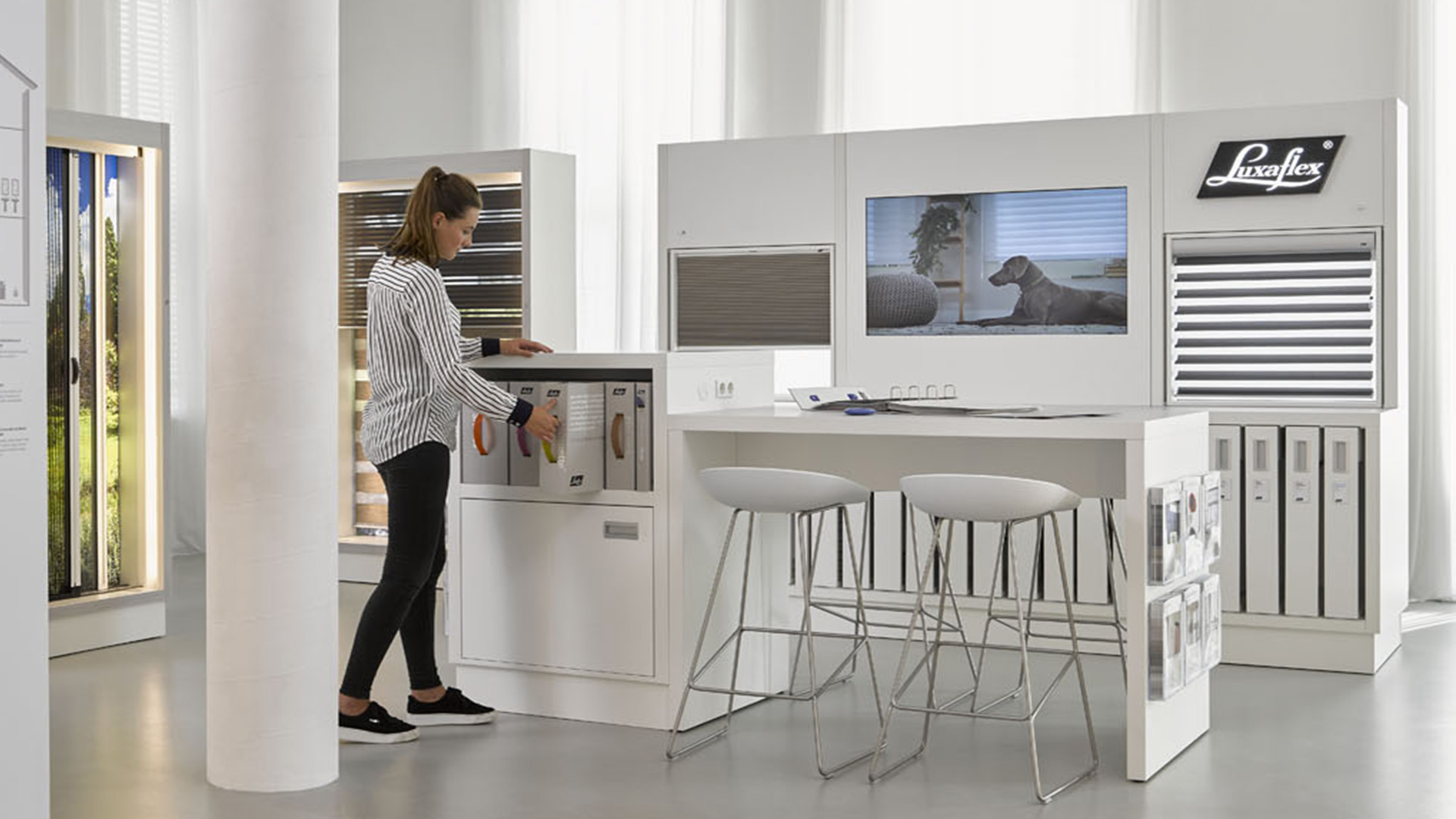 Where it works
Our Digital Signage platform is a cloud solution – to use it, all you need is a standard internet connection. It can be deployed in a wide variety of applications:
display of content at specific locations
at predetermined times
scenario-based content based on environmental factors
applications with touch screens